Drawing inspiration from Hollywood movies and sets, American photographer Alex Prager's influences are wide and varied. With a darkly humorous and surreal tone, the work of Alex Prager narrates modern Americana. 
Fascinated by perceptions, and with an interest in manipulating the way truth is read, she often juxtaposes her intricately designed images with close-ups of eyes.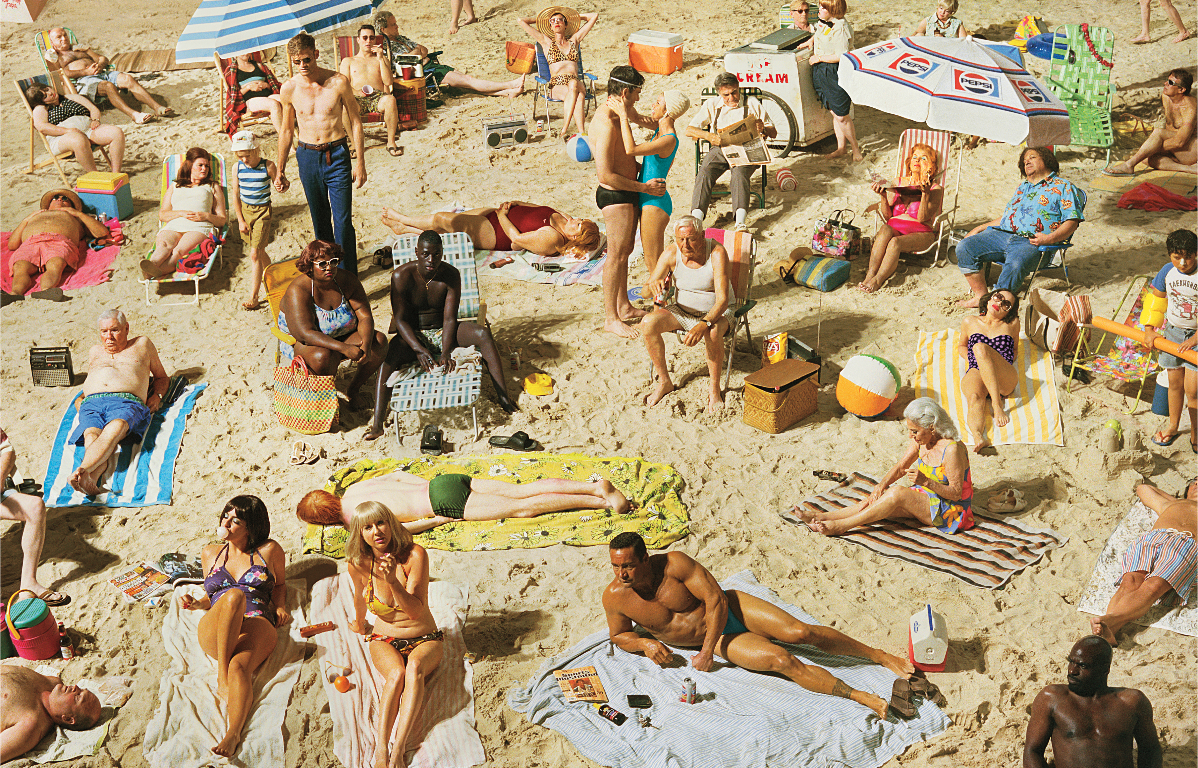 Born in LA, the place where movies come to life, Prager dropped out of school at 14, realizing early on that she was more fascinated by images than school texts.
Spending a brief period in Switzerland and travelling around the rest of Europe, Prager returned to the USA to see William Eggleston's inaugural exhibition at MOMA, the first ever colour photography exhibition in the history of photography. The exhibition shocked the art world because, until then, colour photography had been used almost exclusively as a means of advertising, and was not considered to have artistic value.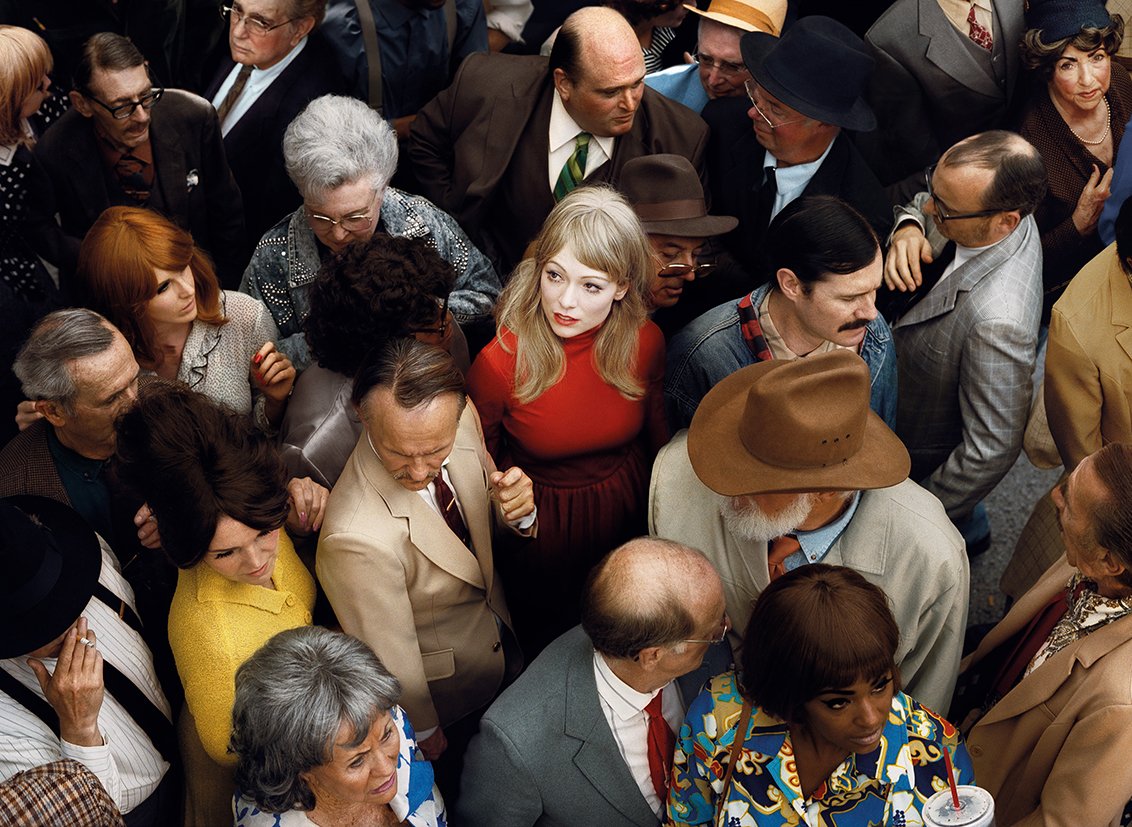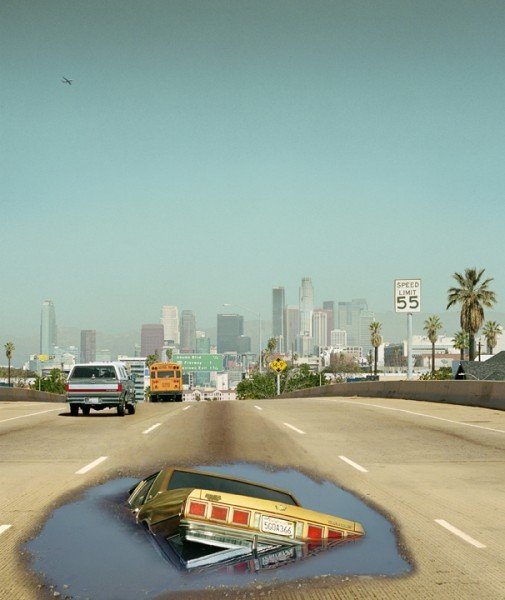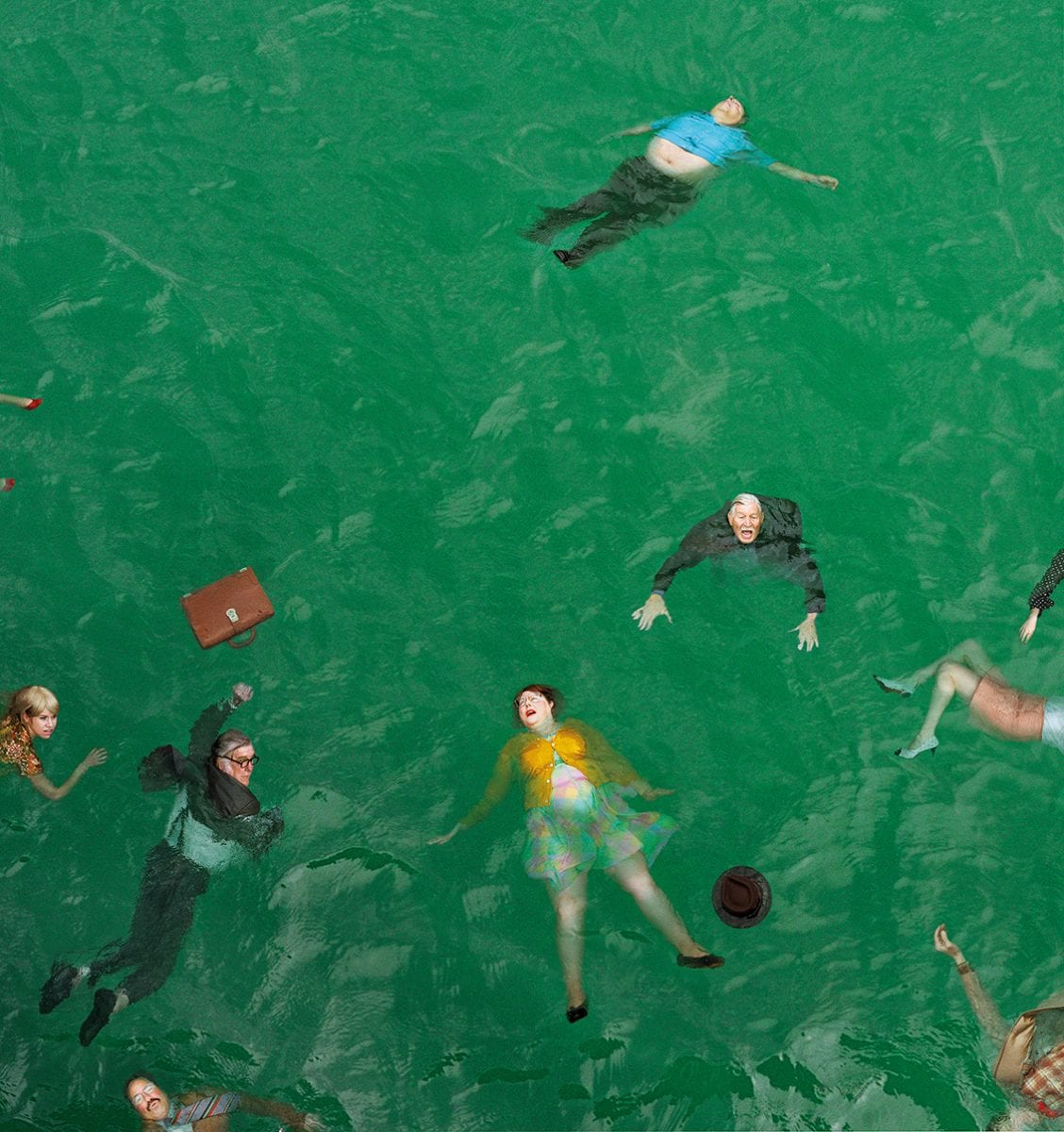 Many notable contemporary photographers claim to have been highly influenced by Eggleston's work, and the event clearly left a strong impression on Prager, who subsequently built a darkroom in her home and started shooting relentlessly. At 16 she held her first exhibition, and it was here that she sold her first photo; one inspired by The Wizard of Oz.
Alex Prager then laboriously taught herself how to shoot, moving to Koreatown in LA and using the laundry room washing line to dry her homemade prints. Always interested to see the way people reacted to her images, Prager would host guerrilla shows in laundrettes or hairdressers hoping to get a similar reaction from people than the reaction she'd had to Eggleston's work.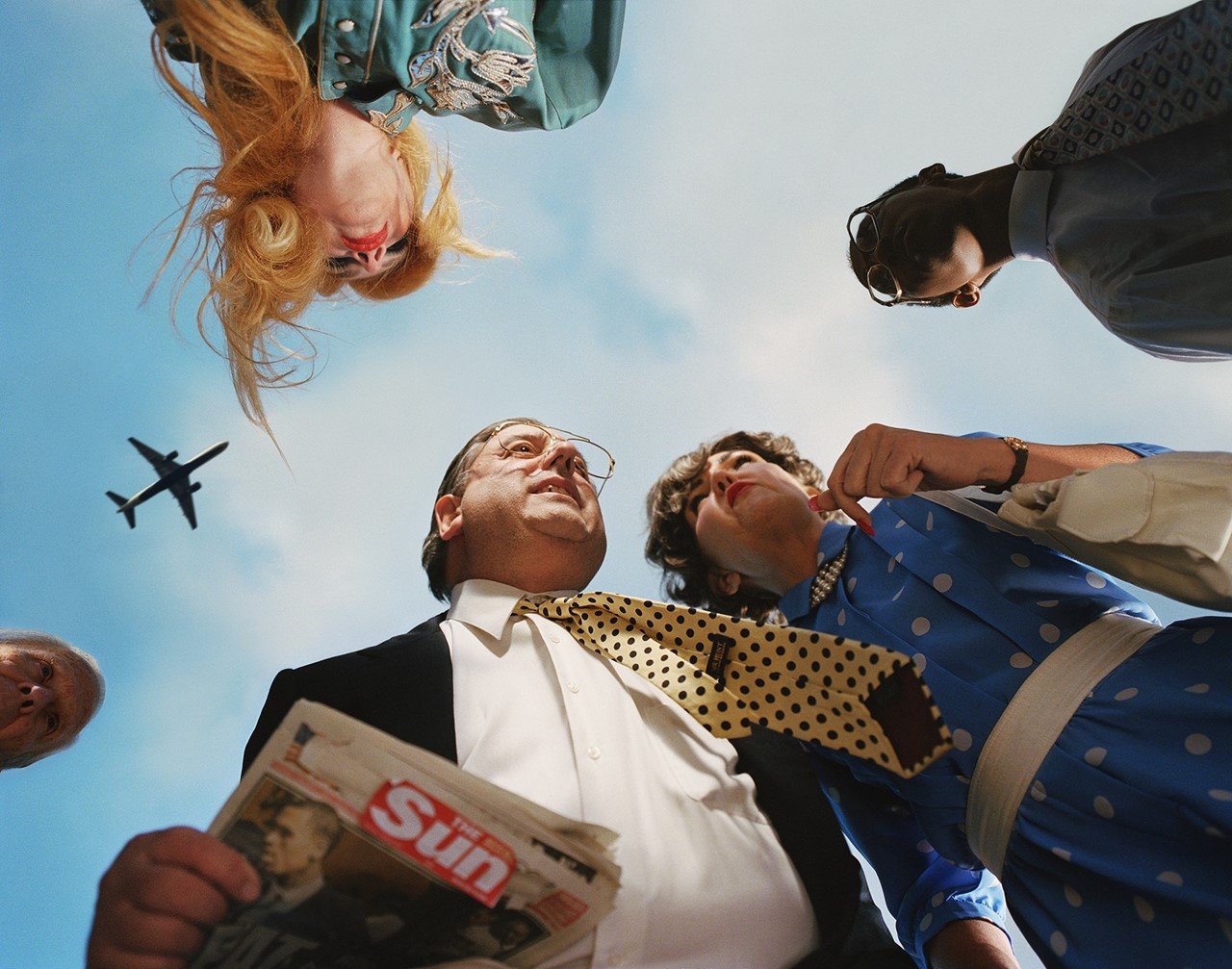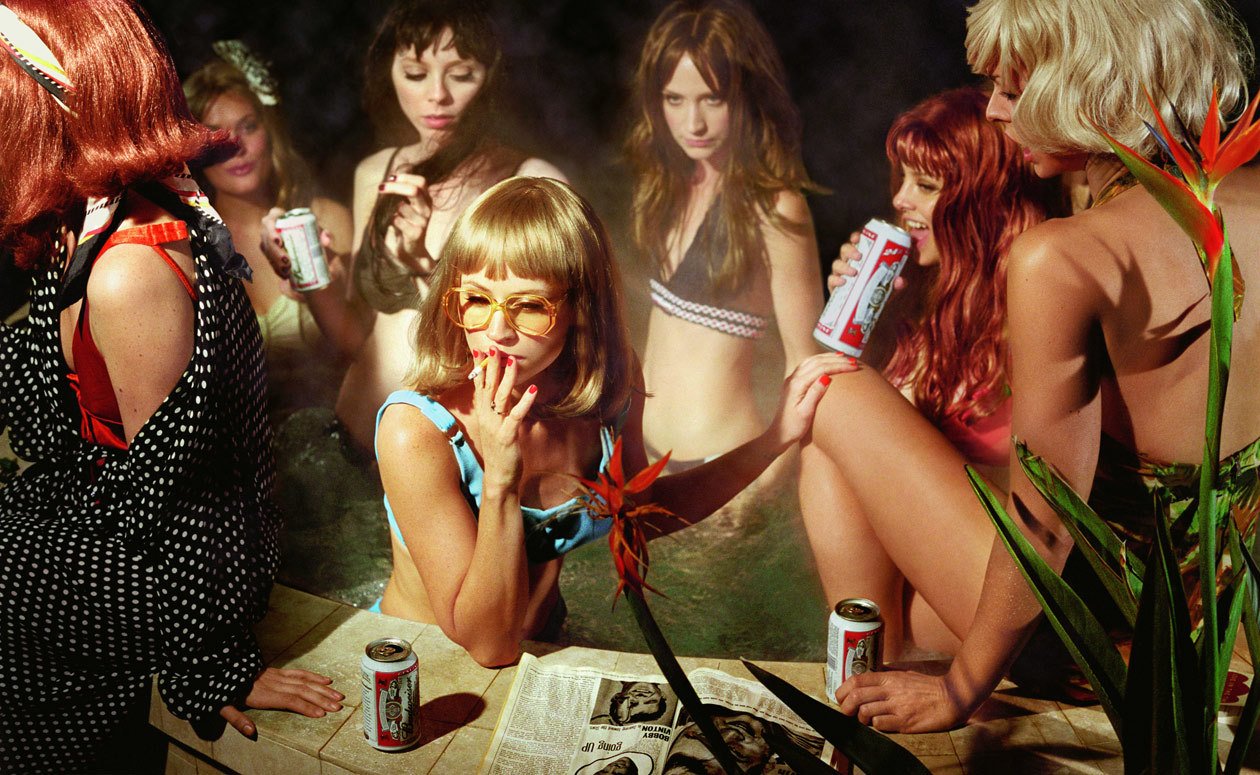 Prager merges fashion, film and the ideas of Cindy Sherman with the surrealism of Diane Arbus to present a work with a multitude of layers and narrative possibilities. A self-proclaimed cinephile, she uses the sensibilities of a filmmaker to create her visions. She has also made a significant number of films, drawing on the works of Maya Deren and Alain Resnais.
The female figure often features as a protagonist in Prager's tableaux and is usually singled out through composition, costume and angles. Often shot in extreme close-ups and mimicking the archetypal 'damsel in distress' character from classic Hollywood movies, these figures usually express exaggerated emotion and are presented in unlikely scenarios.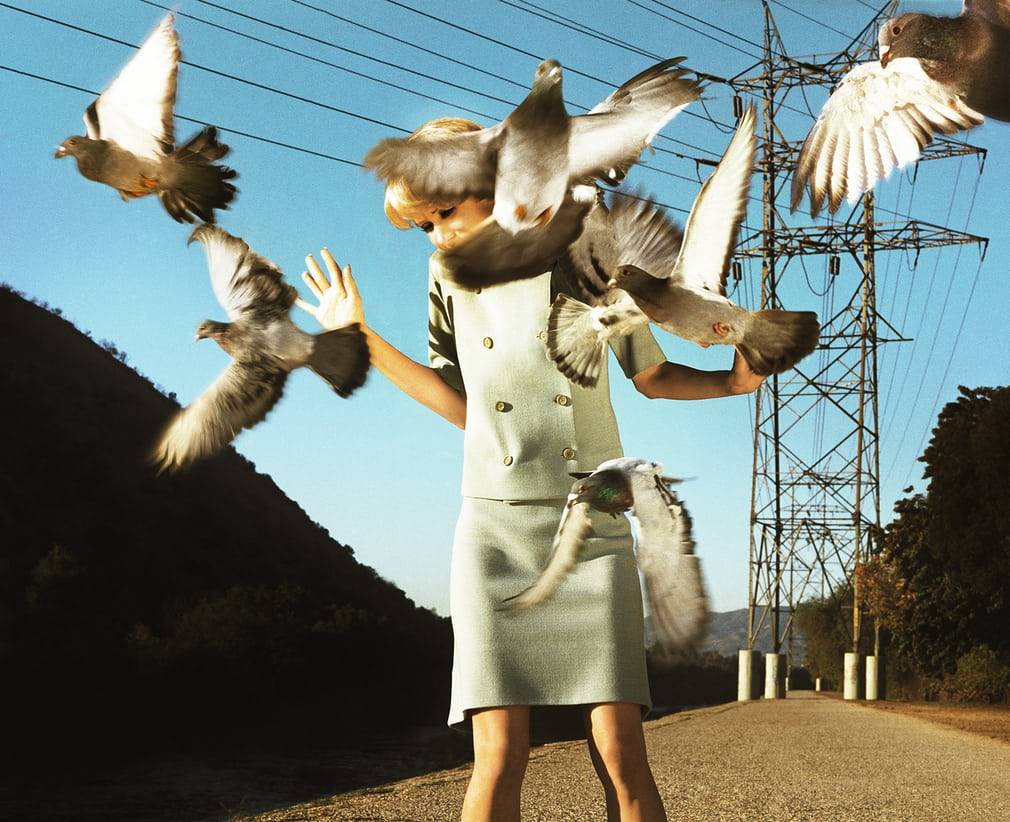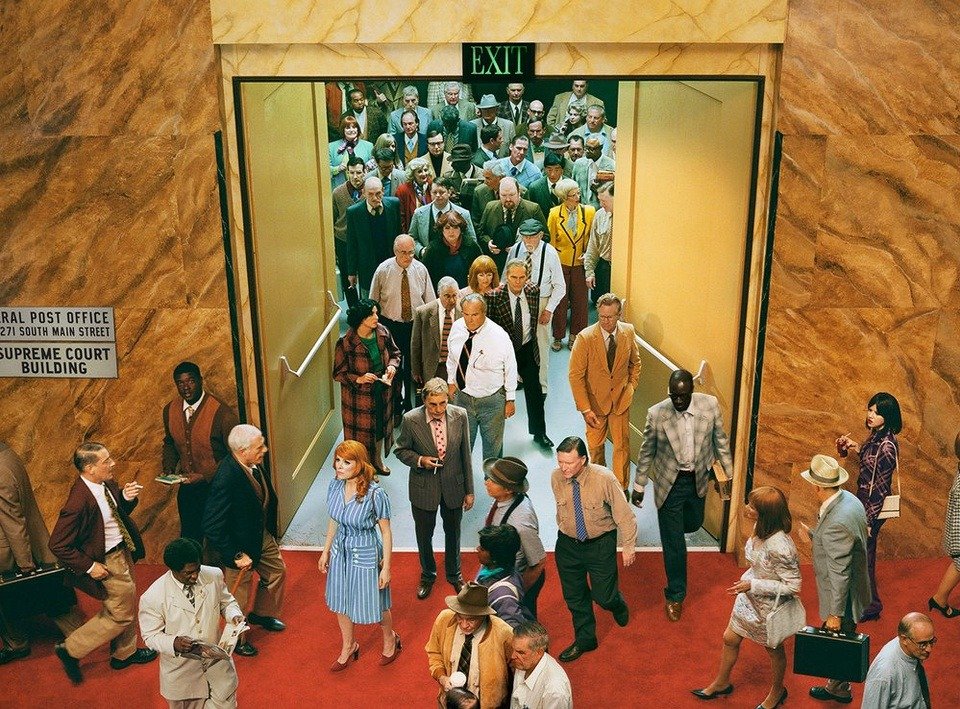 Prager's resounding success is likely due to her unique ability to make viewers see the world in all it's dressed-up falsehood. It's this eery familiarity that makes her images all the more unnerving, the "hyper-real" element of her work speaks to the ambiguity of seduction and spectacle.
Her sets are often quietly monotonous, scenes from ordinary life we would never think to make into an artwork; bus stops and elevators become places where the famous and pedestrians meet. The meticulously organised shots have sometimes featured more than 350 extras, but are composed in a way that would make the scene seem almost entirely organic, almost like a street photo.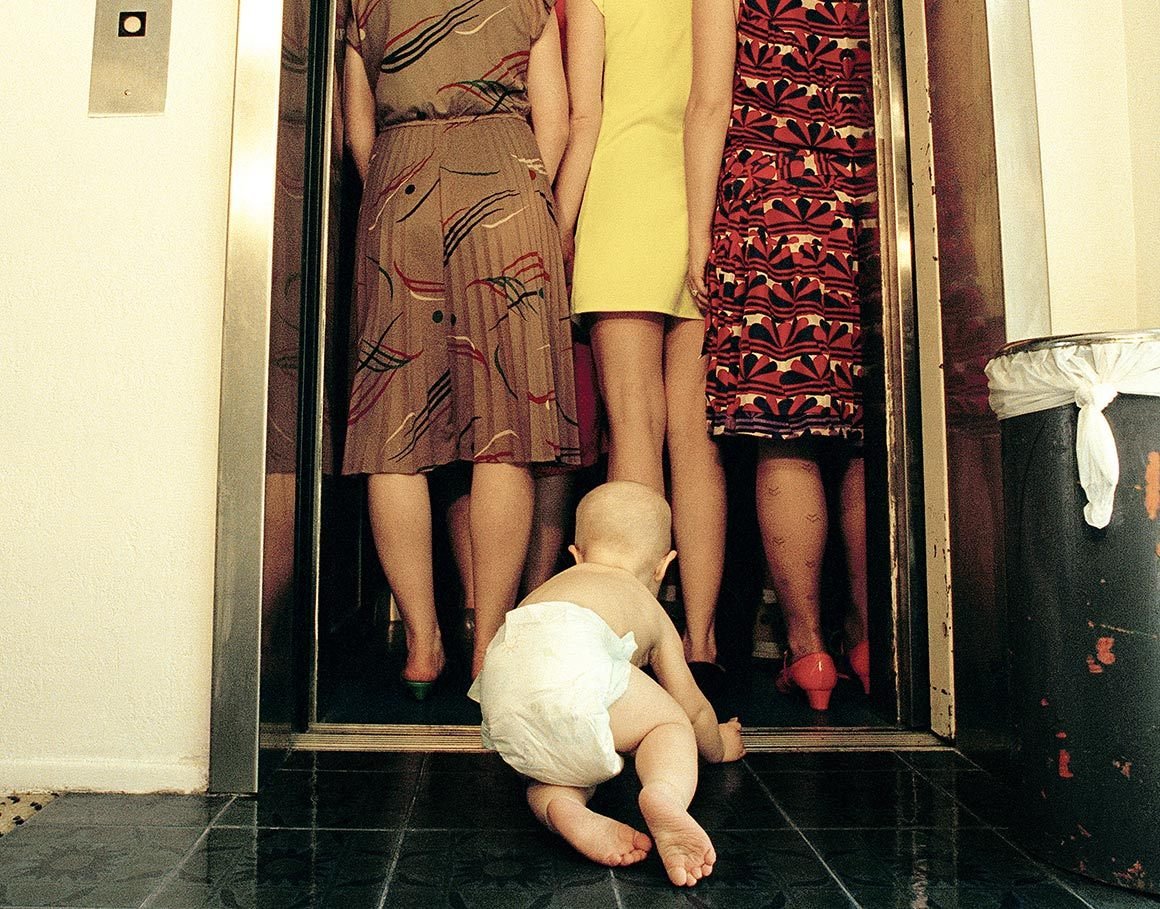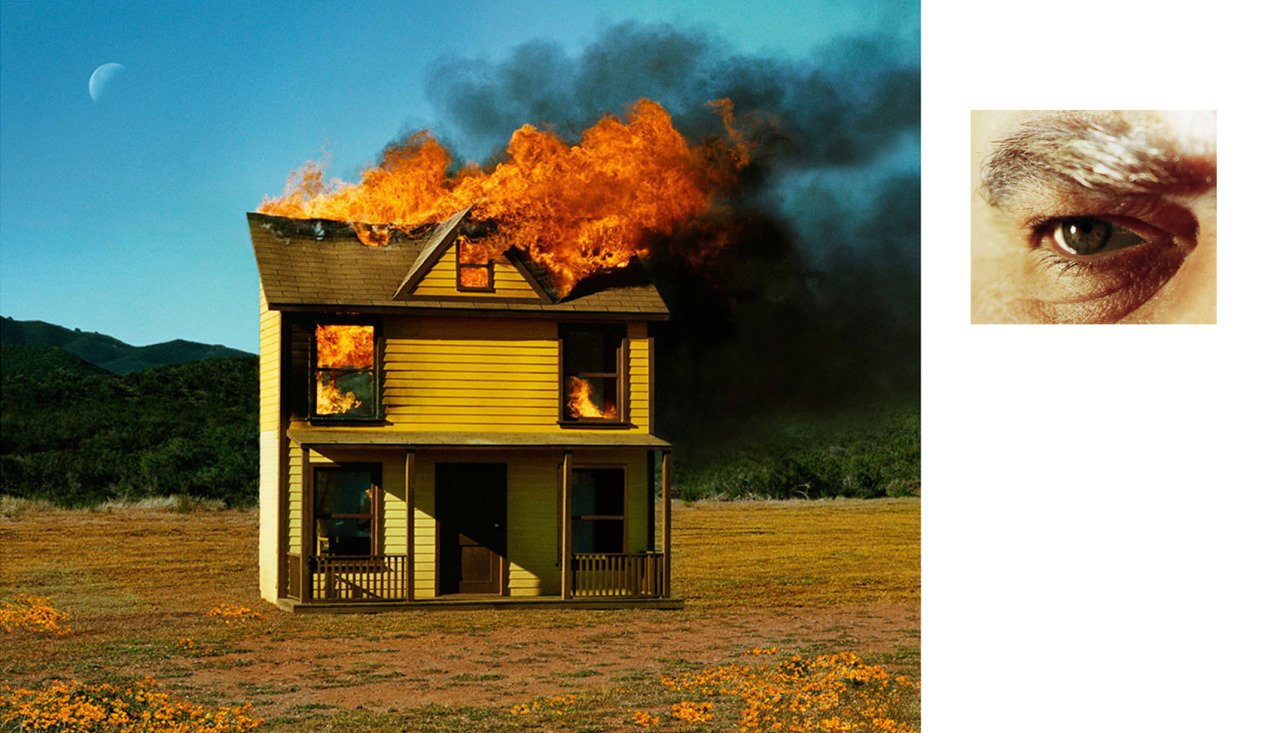 The artist's goal is to achieve a state of "in-between-ness, a non-space through which we are obliged to pass." Reflecting the disconnections and contradictory emotions associated with crowds, Prager's work also conjures feelings of alienation, claustrophobia and spacial turbulence.
Her focus on themes which primarily deal with disaster plunge us into a sensory dimension where the monotony of daily life is called into question in an assault of colour and chaos.
All images © Alex Prager