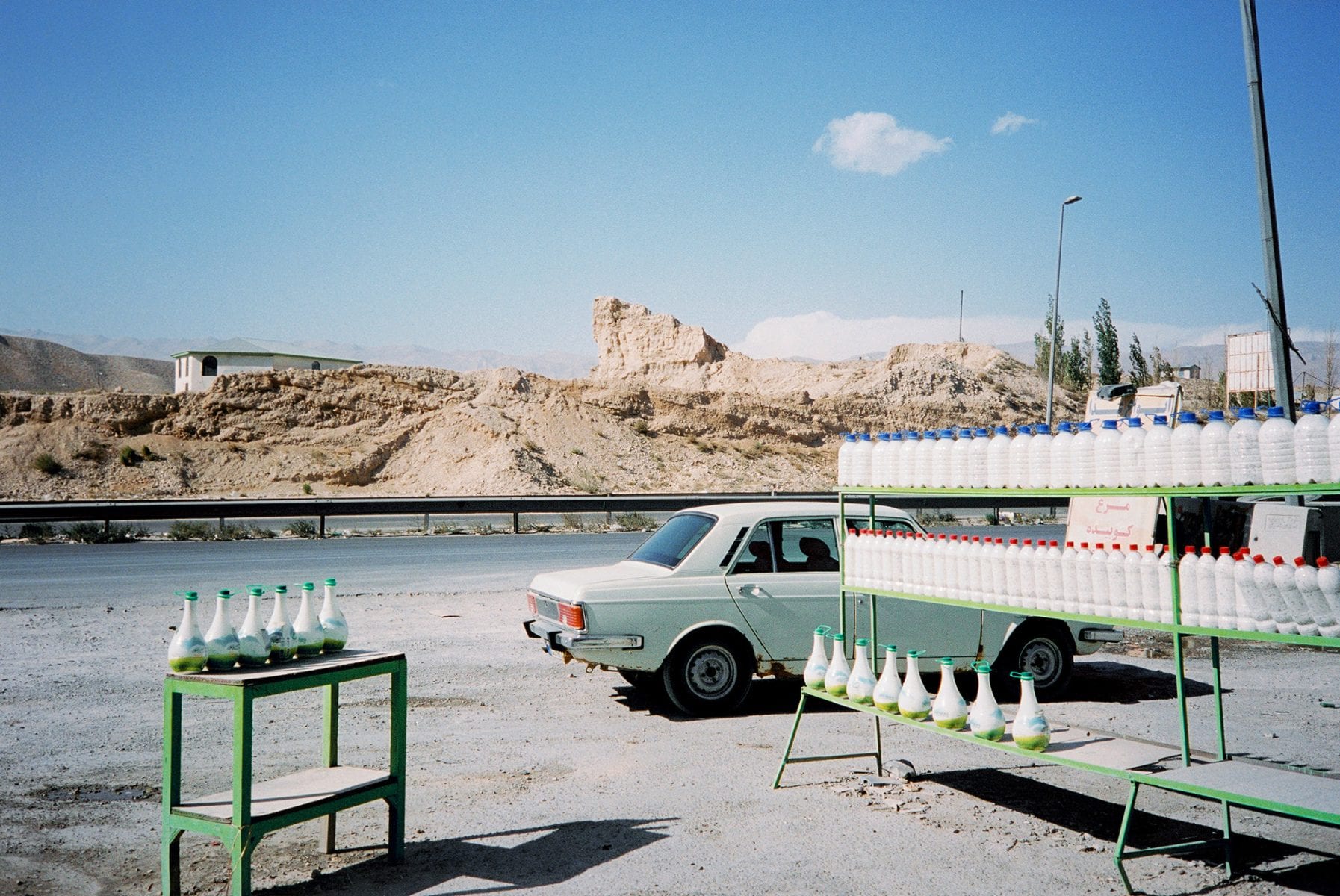 Laure d'Utruy The Royal Road: in transformation
When French photographer Laure d'Utruy first traveled to Iran, she saw an opportunity to discover a place that would allow her to distance herself from media influences.
While embracing that idea and the mystery of the country as a whole, she was enthralled by one particular aspect: the ever present sense of duality that exists throughout the country. Iran has experienced deep social, political and economic transformations over the last century and in particular since the revolution in 1979.
These disruptions and changes have resulted in increasing dualities in many aspects of society: the opposition between tradition and modernity, religion and desire of emancipation, and the influence from both western and eastern cultures.
Throughout her extensive travels in the country, Laure was particularly struck by the ways in which the rich and diverse natural landscape has continuously been transformed by urban and architectural development – as a consequence of the country's growth. The primary expression of this idea can be seen through the landscape and natural environment. It is also seen through people, as these dualities impact them in their lives.
The Royal Road: in transformation is part of the ongoing project started in Iran in 2016.
– Discover more of Laure's work here