"All of my work has been about ideas of utopia and dystopia. I think that's what gives America interest. It's many things all at once. It's such a complicated society"
– Joel Sternfeld
The desire to capture the essence of their home country has been a common one amongst American photographers throughout history, though few have done so in the manner of Joel Sternfeld whose defining masterpiece, American Prospects captured the zeitgeist of 1980s America, and to the present day, remains a hugely influential body of work.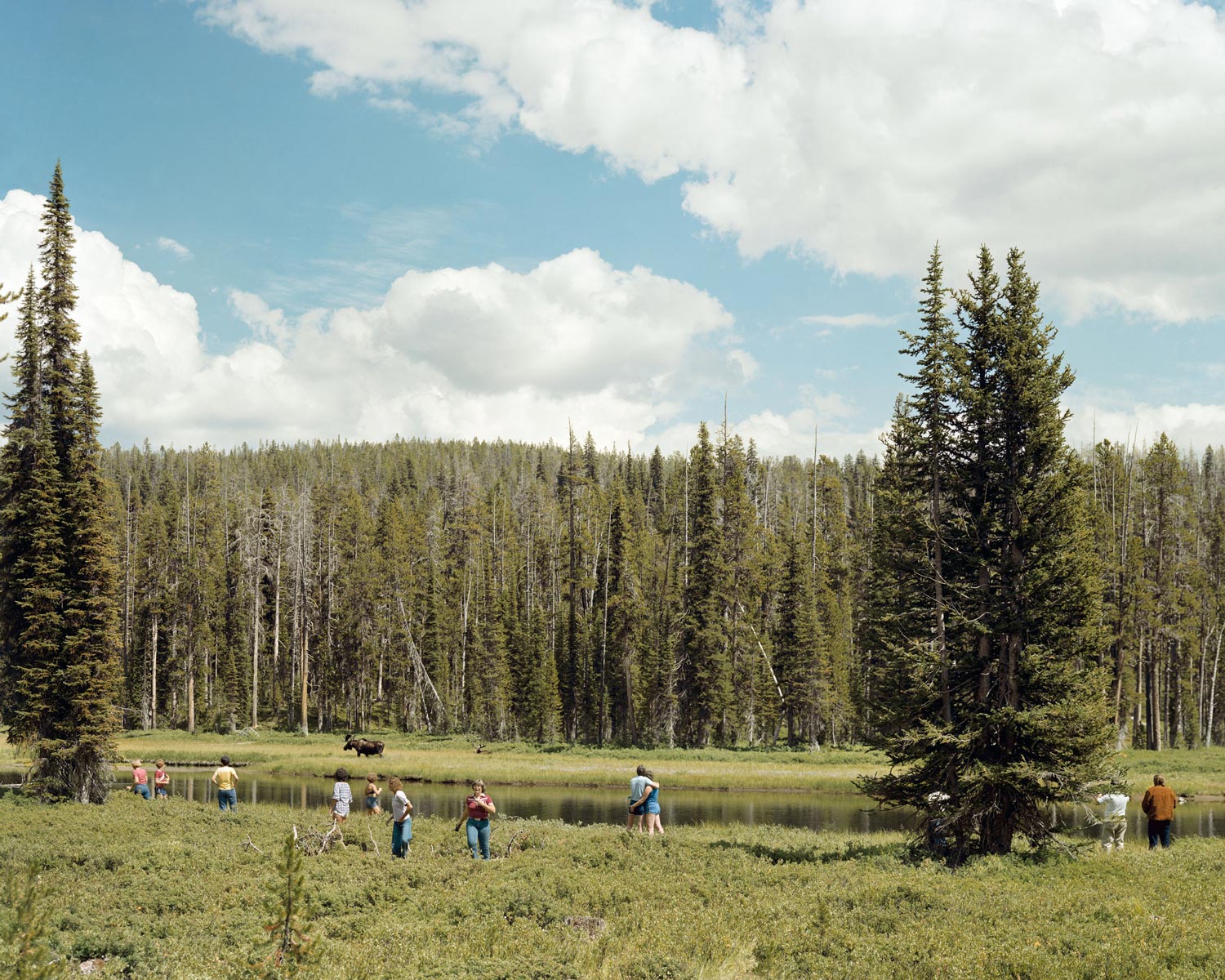 Sternfeld entered the field of photography in 1970, initially and principally as a street photographer capturing images around his home city of New York, but he yearned for a broader canvas and, in 1978, an opportunity arose in the form of a Guggenheim Fellowship.
The money he received afforded him the means to purchase a VW camper van, and shortly after, he set upon an epic, eight-year-long journey across America, capturing its many bountiful and diverse landscapes and peoples.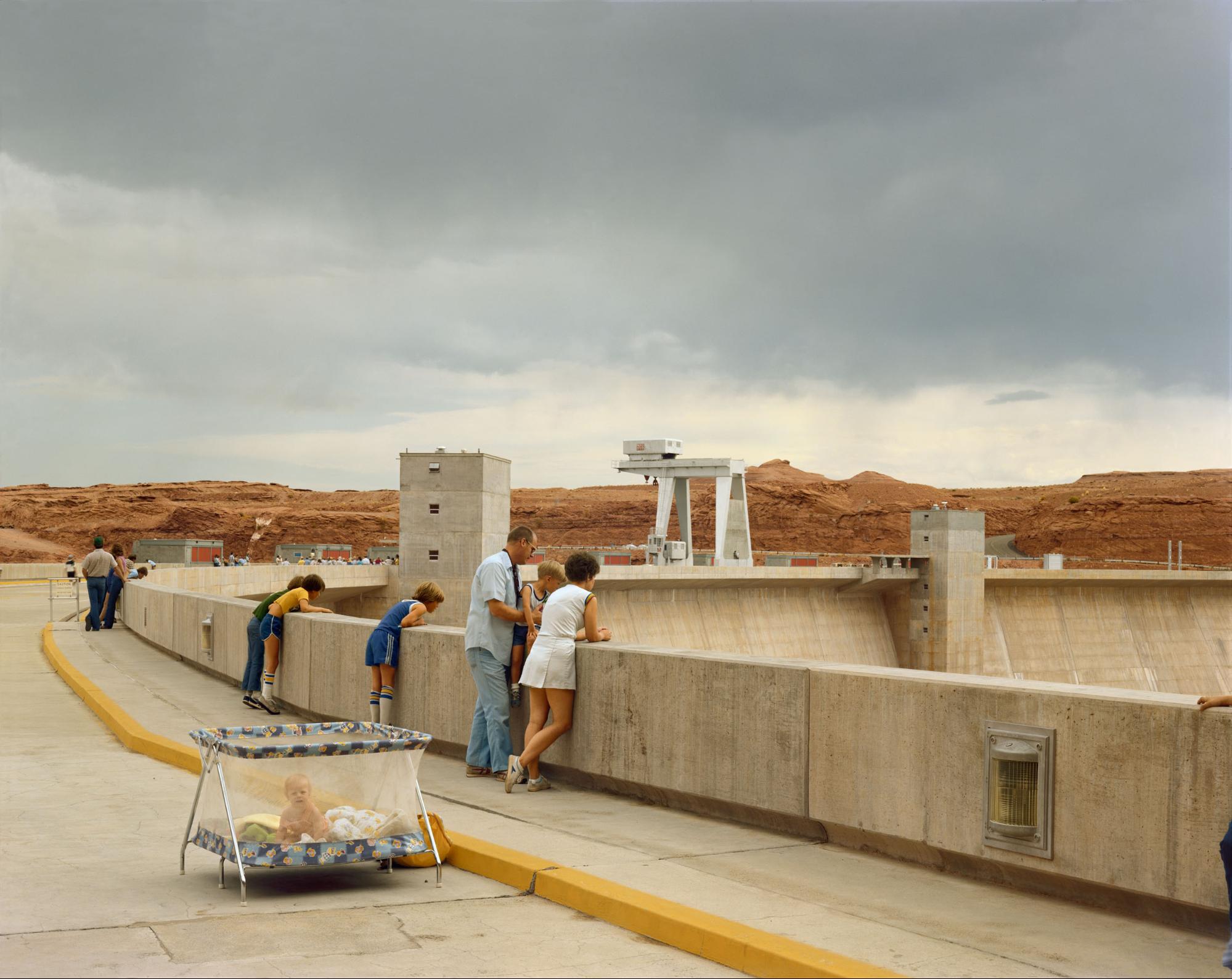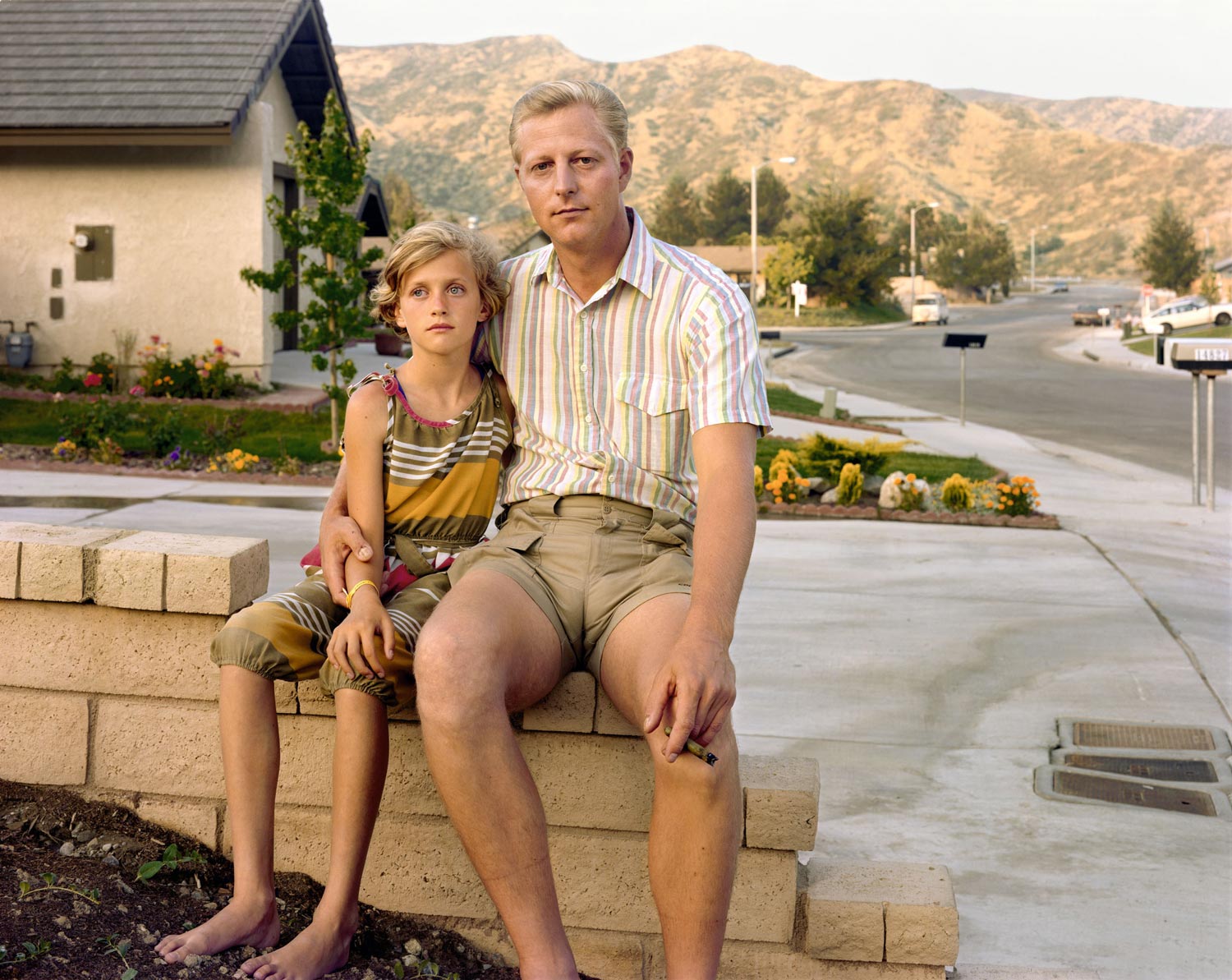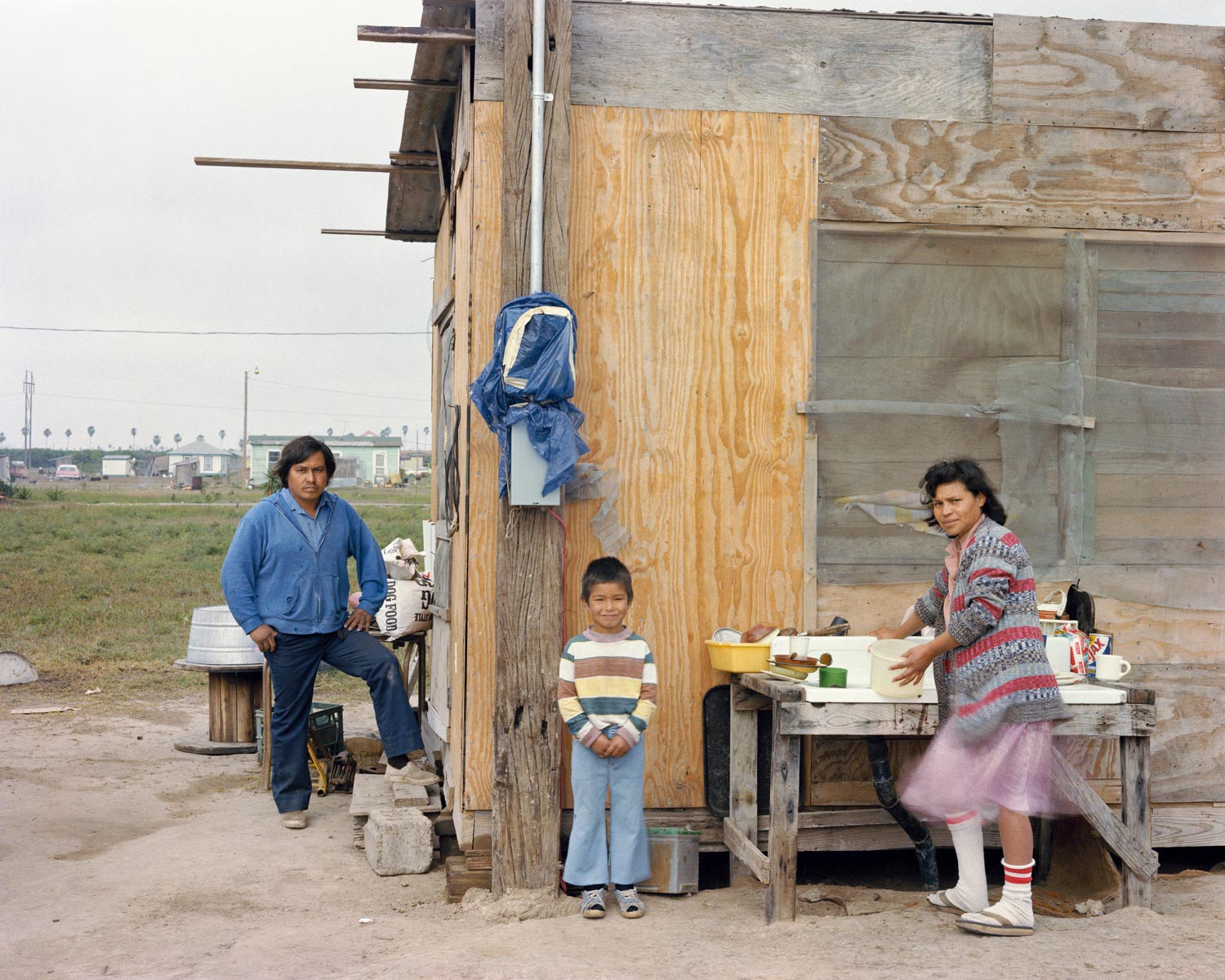 The comparisons with Robert Frank's seminal Americans' series are well-grounded, both in regard to the subject matter and also in the manner in which they changed the course of documentary photography. Sternfeld did indeed cite Frank as an influence, though his approach was more detached, using a tripod-mounted 8X10 viewfinder camera, a departure from the 35mm camera used by Frank, and predominantly by Sternfield himself, up until that point.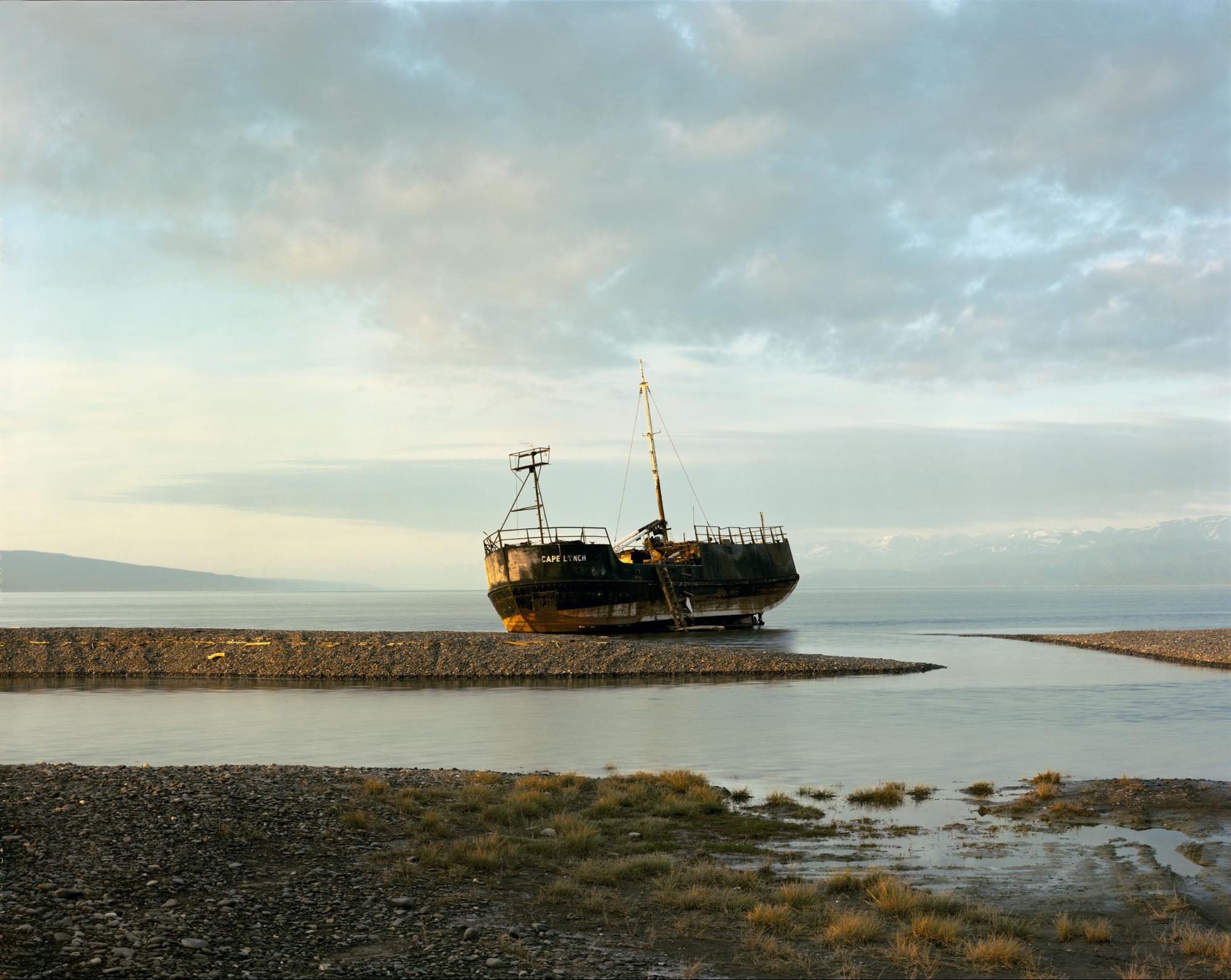 Despite its essentially vernacular style, the series is underpinned by a bizarre and occasionally surreal sensibility, due in part to the subject matter (a weary elephant sprawled in the middle of a rural road, is perhaps the most notable example), though even seemingly unremarkable scenes are pervaded with an intense and at times menacing sense of drama.
This gives one the notion that they are witnessing a small part of a much greater narrative and has understandably drawn Lynchian comparisons, whilst also exemplifying Sternfeld's own cogitation, "No individual photo explains anything. That's what makes photography such a wonderful and problematic medium".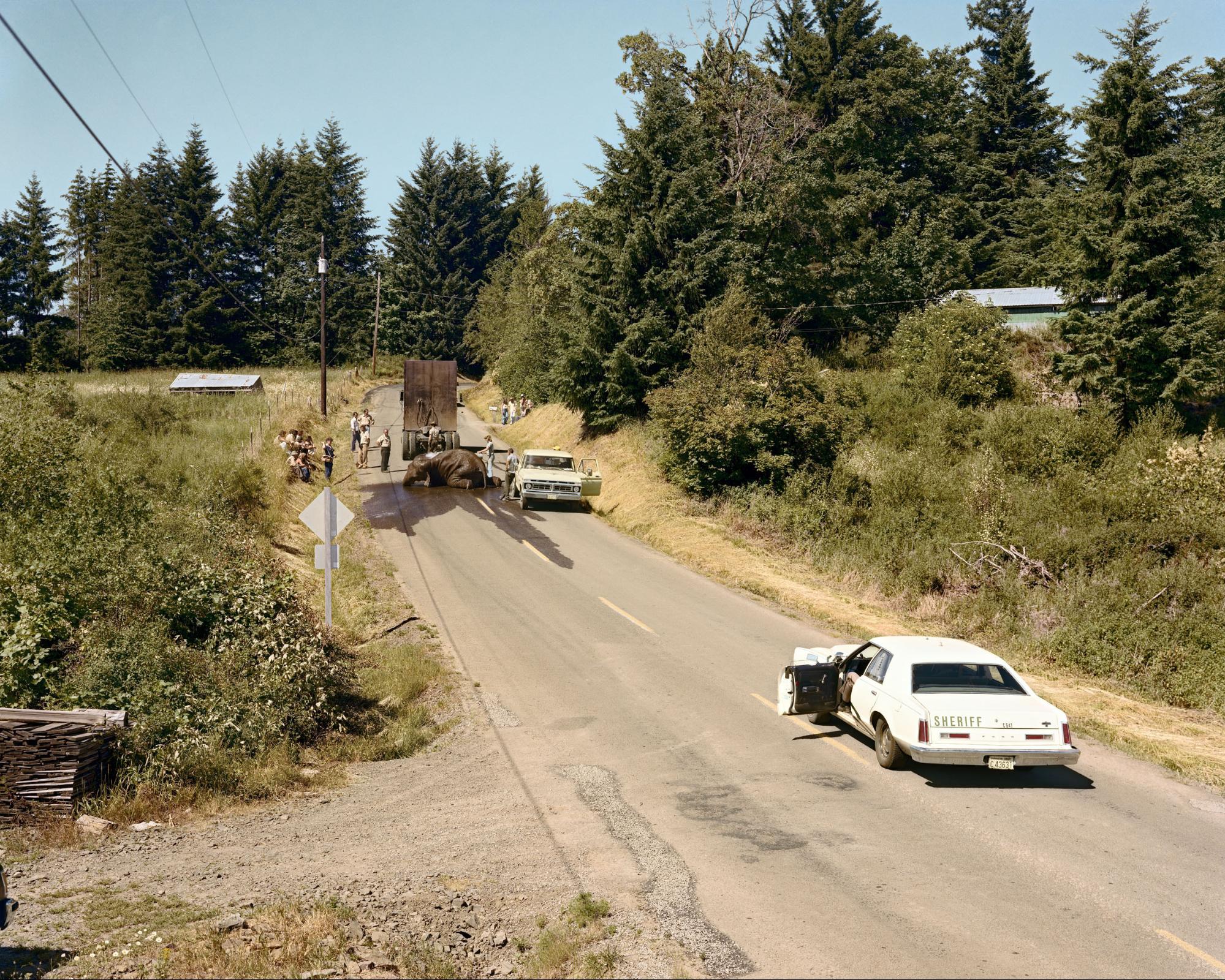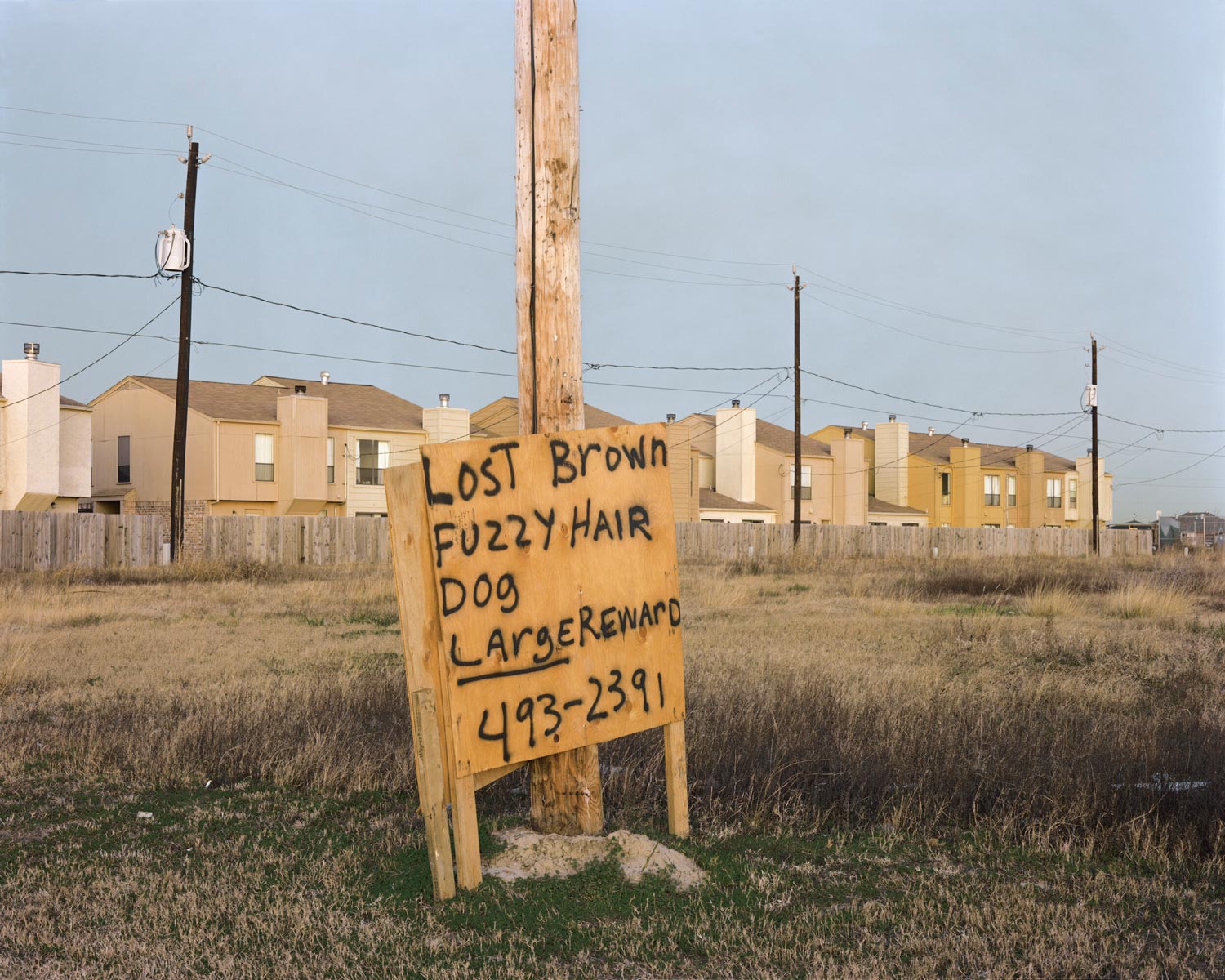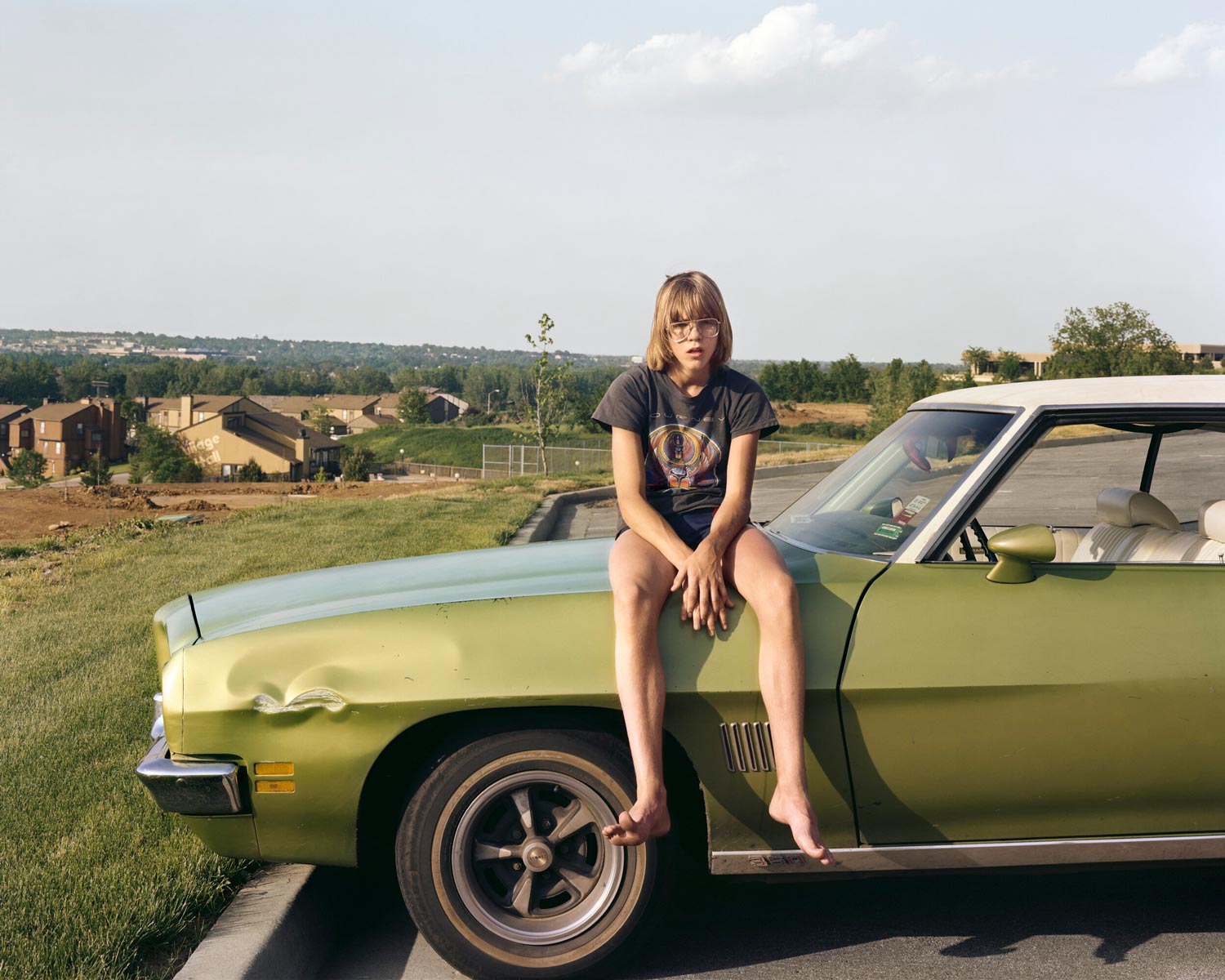 The vastness of America is encapsulated in the panoramic depictions of wild and beautiful landscapes, made possible by the wide-angle format and accentuated by Sternfield's clever compositional techniques, most notably, the use of multiple focal points separated by great distances.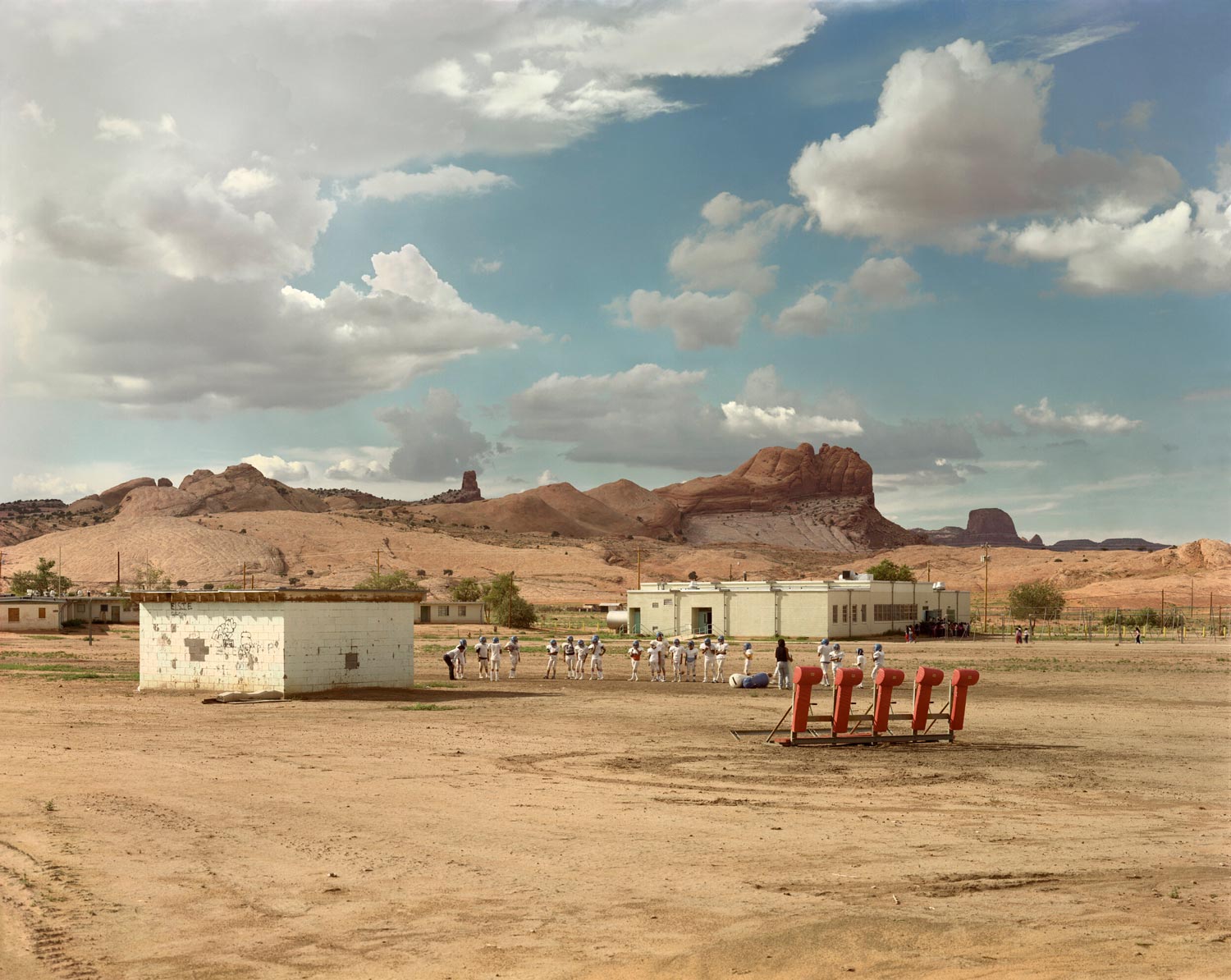 His understated yet masterful use of color is rooted in the Bauhaus teachings of Johannes Itten and Josef Albers and, at the time, represented a major divergence from the monochromatic style of documentary photography, favored by his peers and predecessors.
Individual images rarely contain more than a narrow swatch of pastel tones, which simultaneously embody the subject matter, as well as providing a palpable sense of seasonality.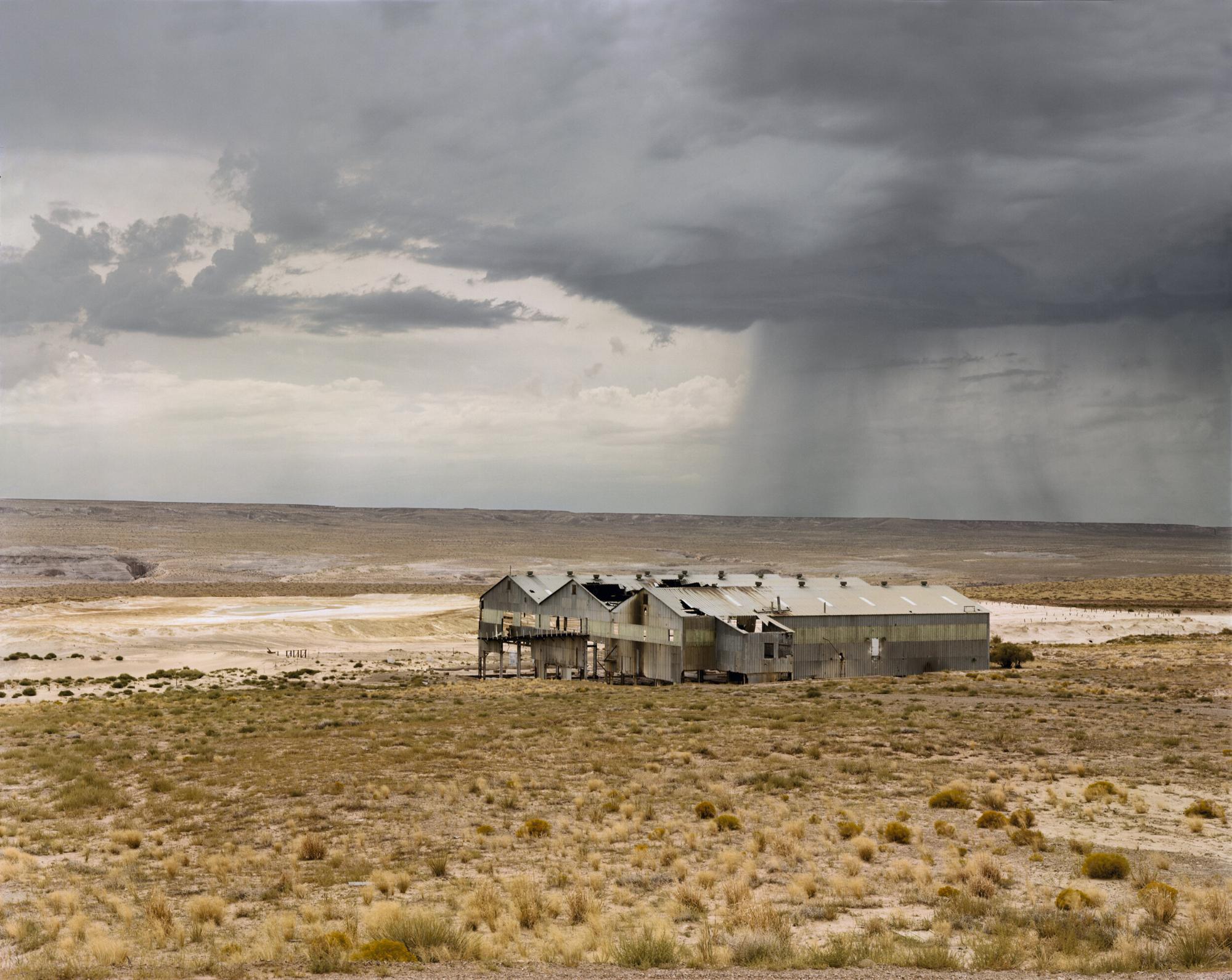 Although 'American Prospects' is not without humor, which often takes the form of subtle irony, (exemplified most strikingly in the image of a fireman buying a pumpkin from a stall, its auburn tone mirroring that of the flames engulfing a house in the background) it was ultimately, for Sternfeld, both a serious and political undertaking.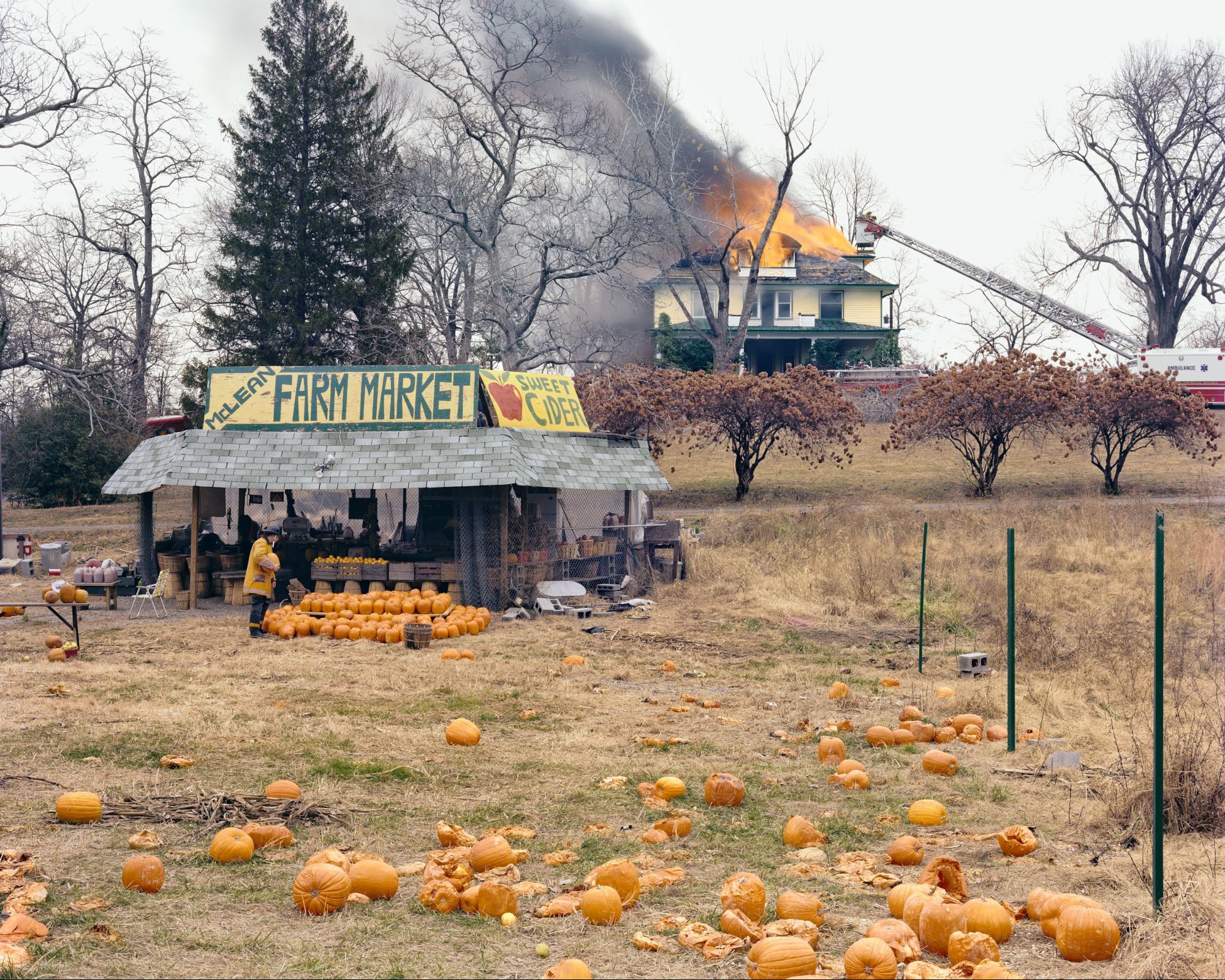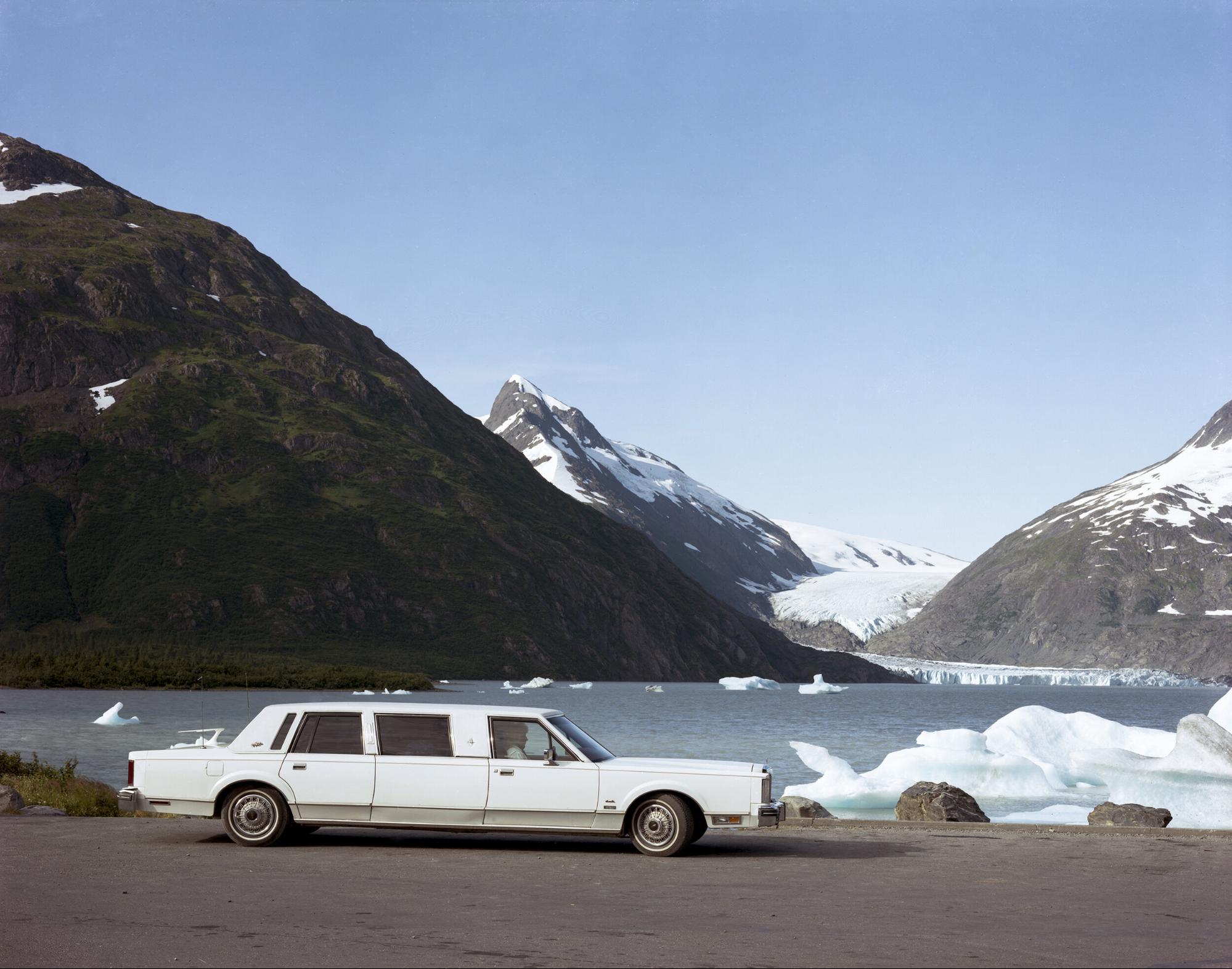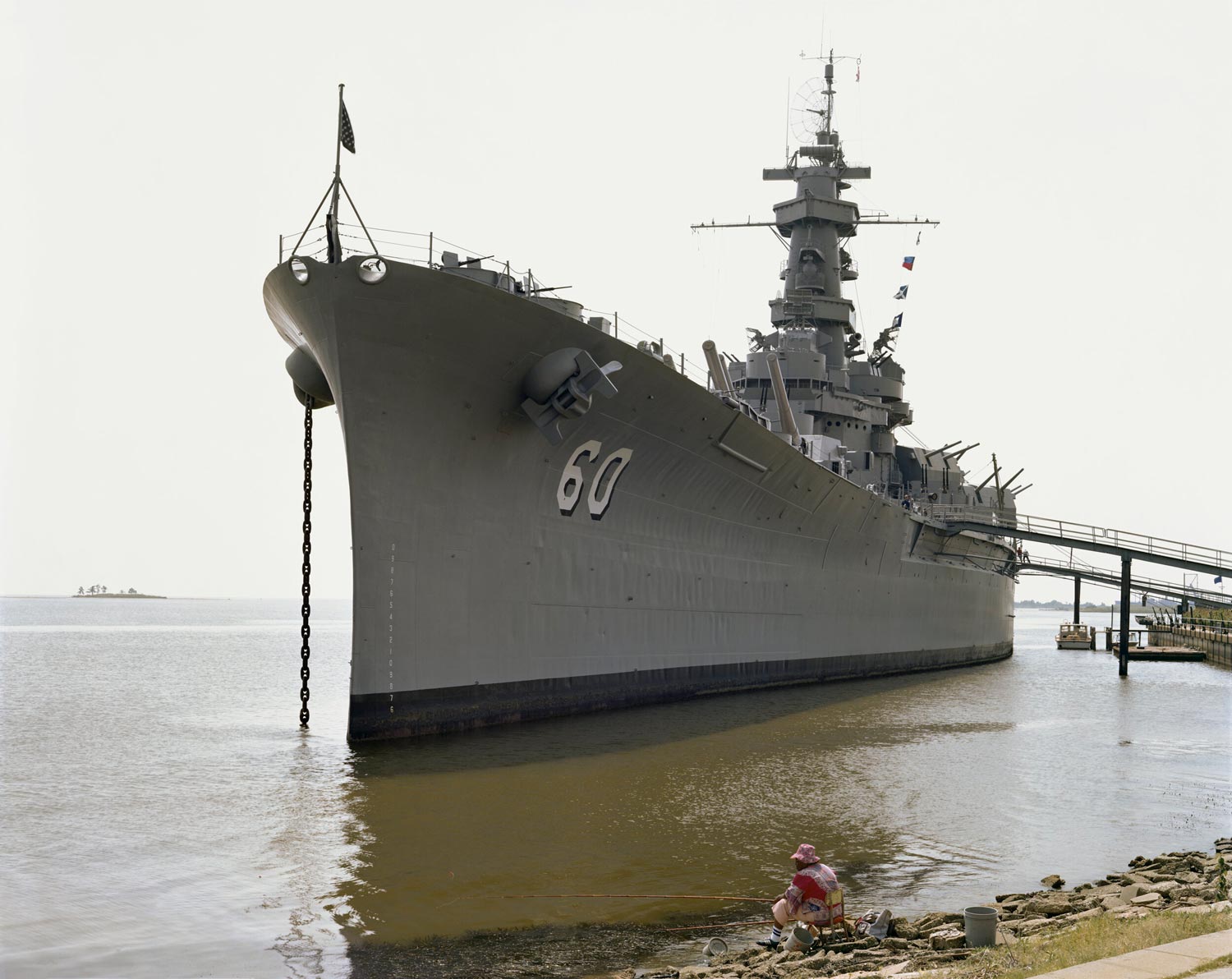 His approach is undoubtedly more pragmatic than that of the more overtly critical Frank, but his depictions of decaying monoliths of industry, poverty-stricken communities and the contrasting sterility of new-build suburban homes along with their owners, illustrate the paradoxical nature of Reagan's America, which contains startling similarities to the country today.

"You take 35 degrees out of 360 degrees and call it a photo. No individual photo explains anything. That's what makes photography such a wonderful and problematic medium." – Joel Sternfeld
American Prospect is published by Steidl.
All images © Joel Sternfeld