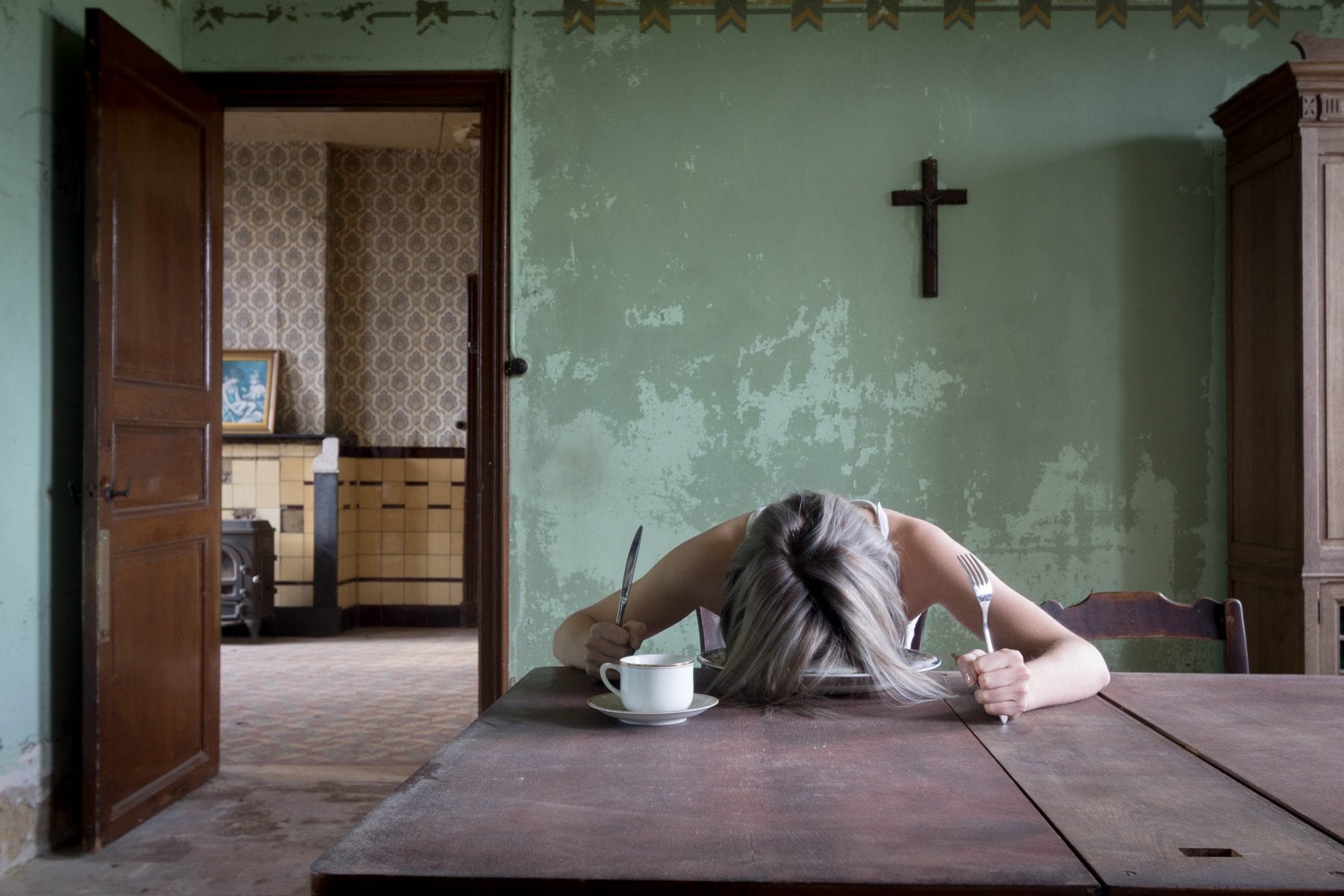 Jennifer Kesteleyn Abandoned Feelings
Abandoned Feelings is a series of self-portraits shot in abandoned buildings throughout Europe.
One could say that Jennifer Kesteleyn was photographically born on the 31th of December 2015 whilst making her first self-portrait in an abandoned greenhouse. From then on, she started working on the series which is a translation of the poetry she wrote in the past, combined with her adventurous nature.
Jennifer is currently working on a new series, called 'Marianismo' where she explores the female gender role. 'Marianismo' is the phenomenon in Latin America in which women were either 'saints or whores'. The ideal woman is seen as modest, virtuous, and sexually abstinent until marriage. By portraying herself in timeless environments she wants to emphasize that instead of having a universal agreement on what a 'real woman' is and how she should act – there is a rather constructed identity. Staging the photographs in 'Marianismo', Jennifer Kesteleyn wants to denounce this very notion and deconstruct the image of the ideal woman.
Discover Jennifer's work here: www.jenniferkesteleyn.com