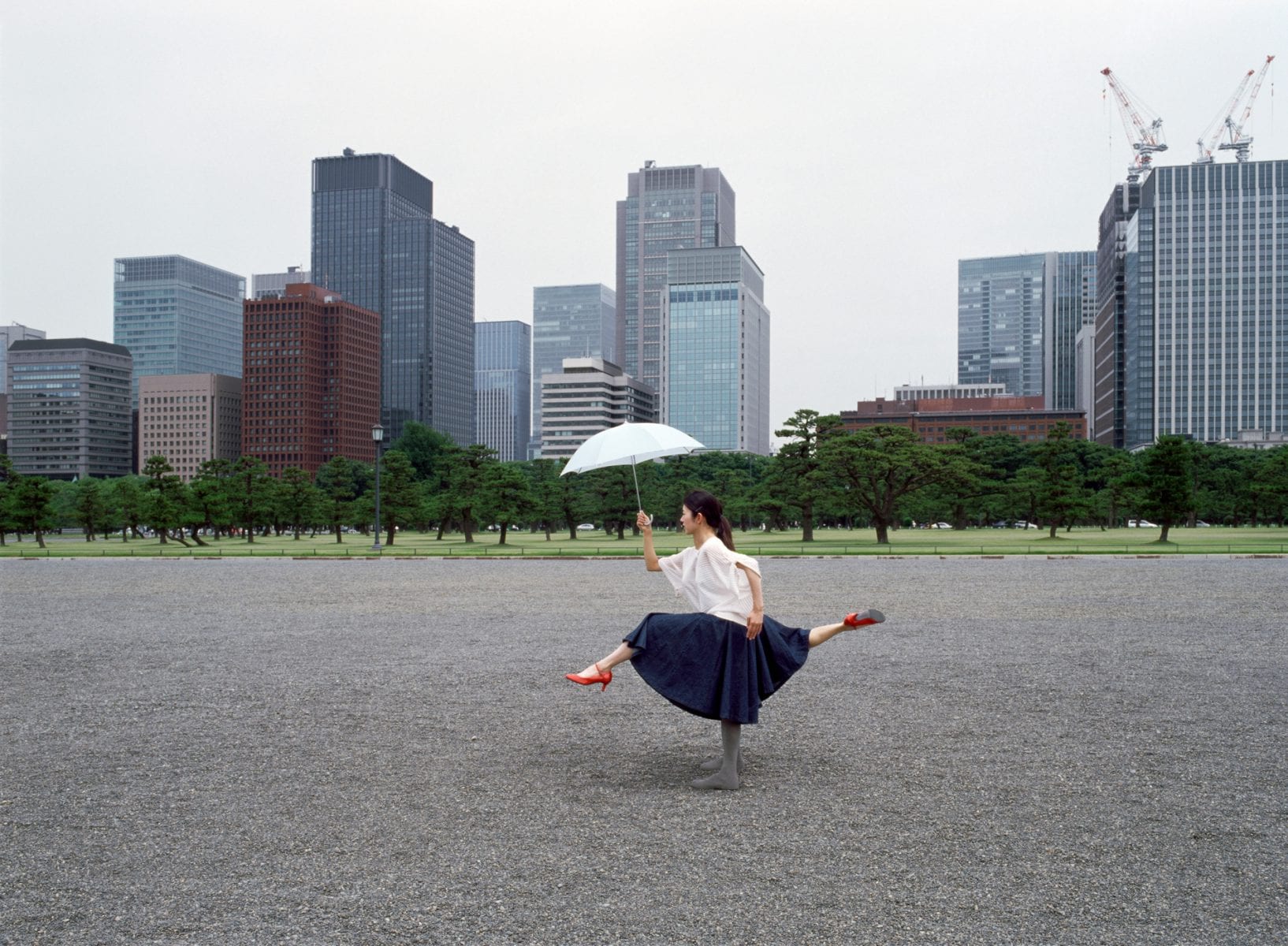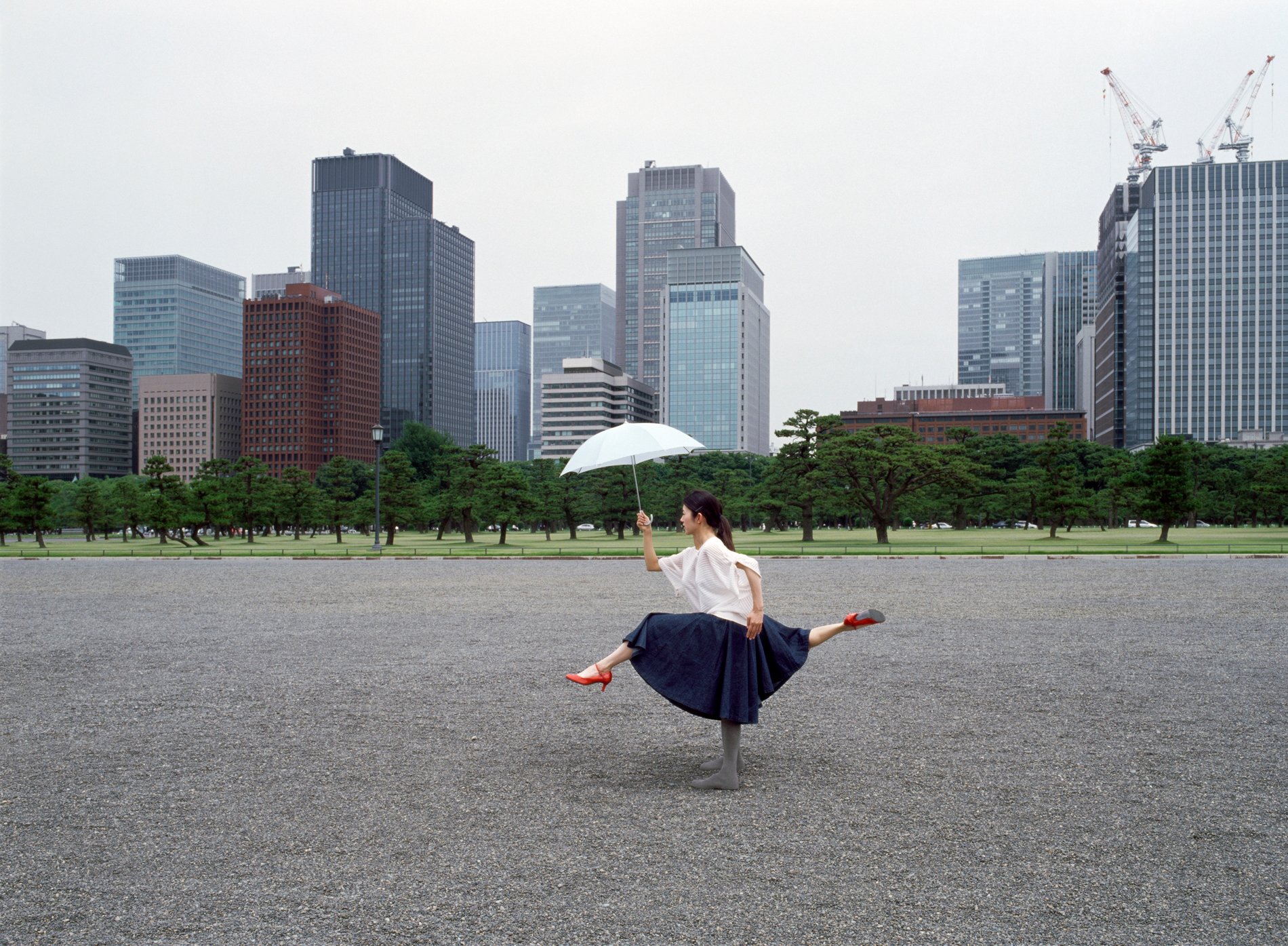 Tokyo Monogatari is a personal project inspired by the typical aspects of the daily contemporary life, and the traditional cultural heritage of Tokyo.
The atmosphere of the city is visualized by the synthesis of these different elements.
The series expresses the habitual rituals of the citizens of Tokyo nowadays, and the exaggeration of bodily shapes drawn in the ancient manga of Hokusai. These are shown in the movements of the performers in Noh- and Kabuki theatre, but also the 'hidden' puppeteers of Bunraku, in a photographic manner.