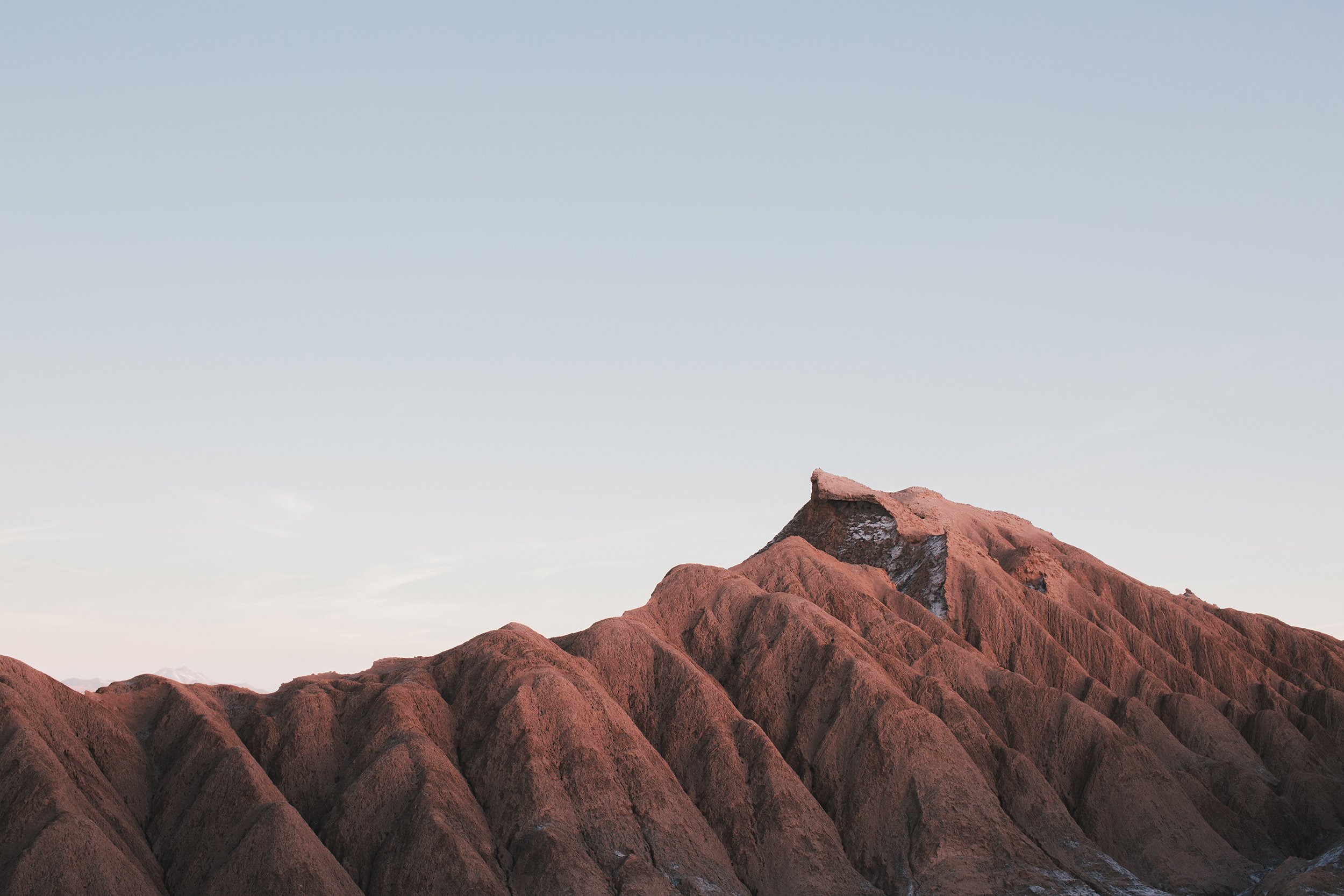 "The abstract and solitary nature of those sand dunes gave my eyes no reference point to connect those dreamscapes to reality, enabling my thoughts to unravel and my body to connect with the space I was into on a deeper level".
London based photographer Chiara Zonca uses travel photography as a chance to escape the frenzy of the city. Shot in Chile and Bolivia during one of her solo trips, Moon kingdom introduces us to a world of primordial landscape, where reality meets dream.
Fascinated by landscapes that might seem isolating or frightening at first glance, Chiara uses barren topography to expand her creative potential and reflect on her relation to the earth.
Combining both sublte and vivid colors with delicate light to transcend time and space, Chiara captures the mood and emptiness of mystical territories, confronting the viewer with a natural stage of the world that appears long forgotten.
– Discover more of Chiara's work here