Blurring the lines between childhood and adolescence, the Israeli-born artist has photographed in her native Israel but also traveled extensively, creating work in Ukraine, Italy, Lithuania, Latvia, Estonia, and the UK.

Between fact and fiction, Michal Chelbin's work attempts to "exist in the space between the odd and the ordinary." Her focus on young adolescents perfectly encapsulates this transitory place, a playground where childhood is both lived and left behind, "a life full of contradictions".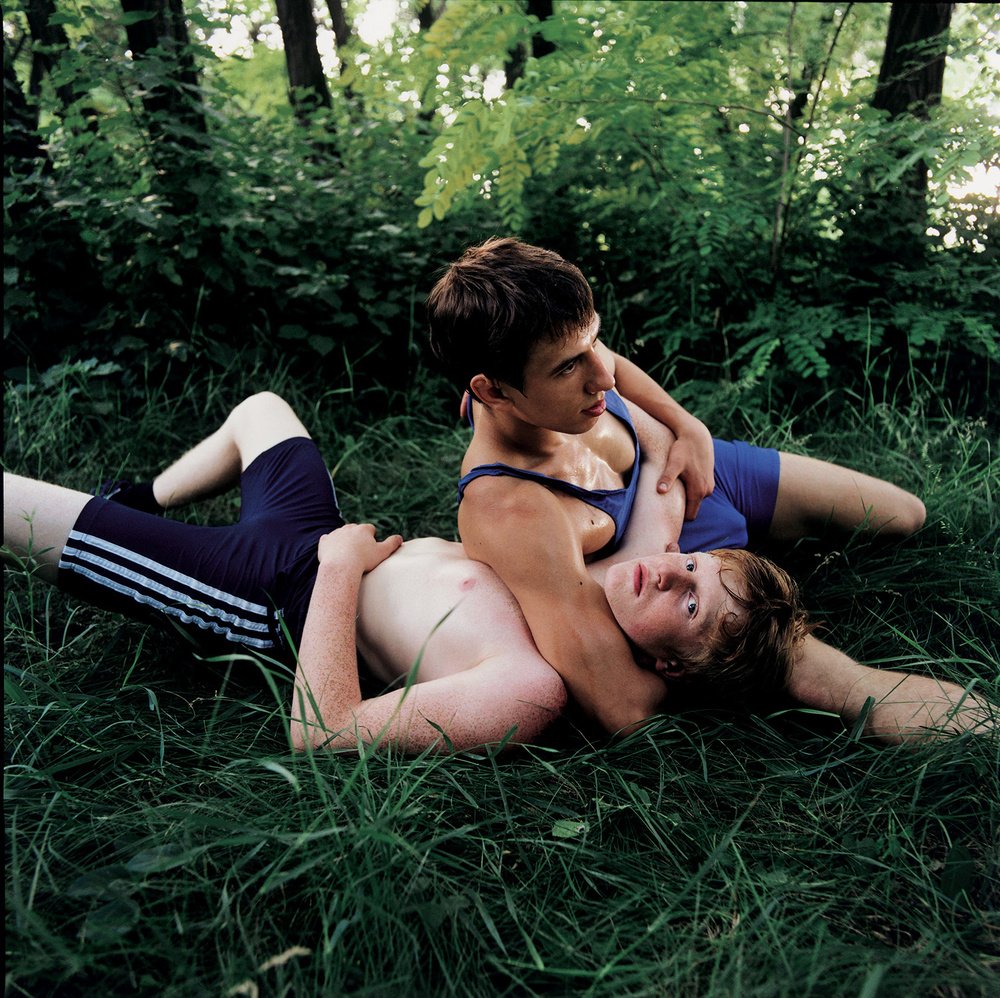 Much like Diane Arbus, Michal Chelbin is drawn to children and those living on the margins of society, people whose voices are often forgotten in the monotony of modern life.
Her projects range from documenting the harsh but surprising life in Russian and Ukrainian prisons to visiting military boarding schools and chronicling circus performers. Yet her images don't serve as factual or historical sources, but rather as the opening sentences of stories in which the characters' gaze tells the rest.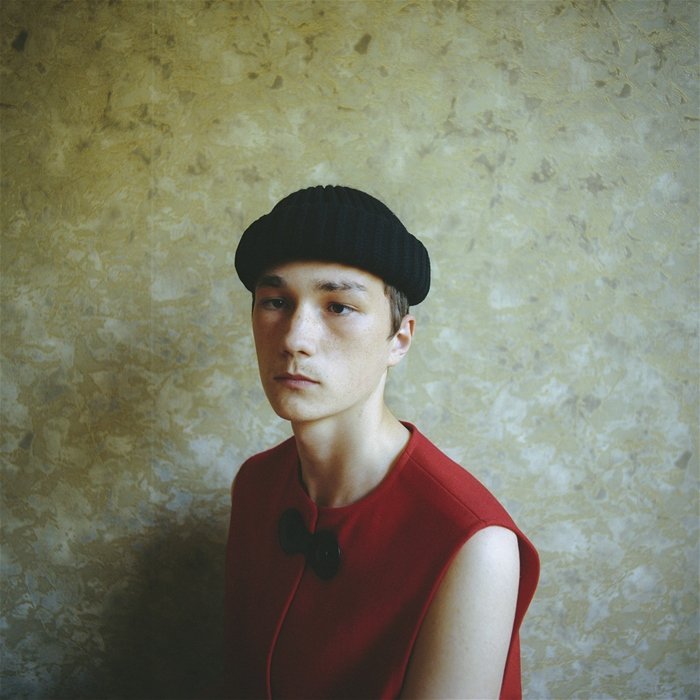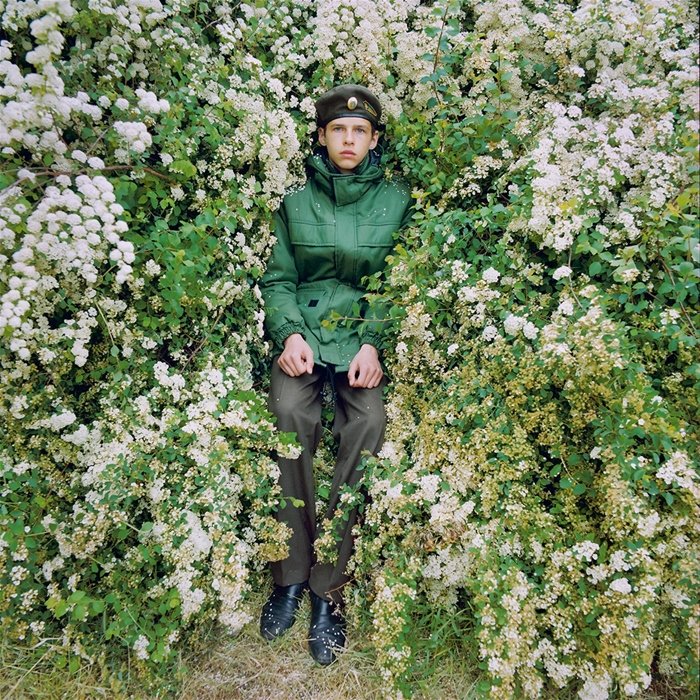 "My aim is to record a scene where there is a mixture of direct information and enigmas and in which there are visual contrasts between young and old, large and small, normal and abnormal… For me, the image is just the tip of the iceberg; it's the gate to a story waiting to be told."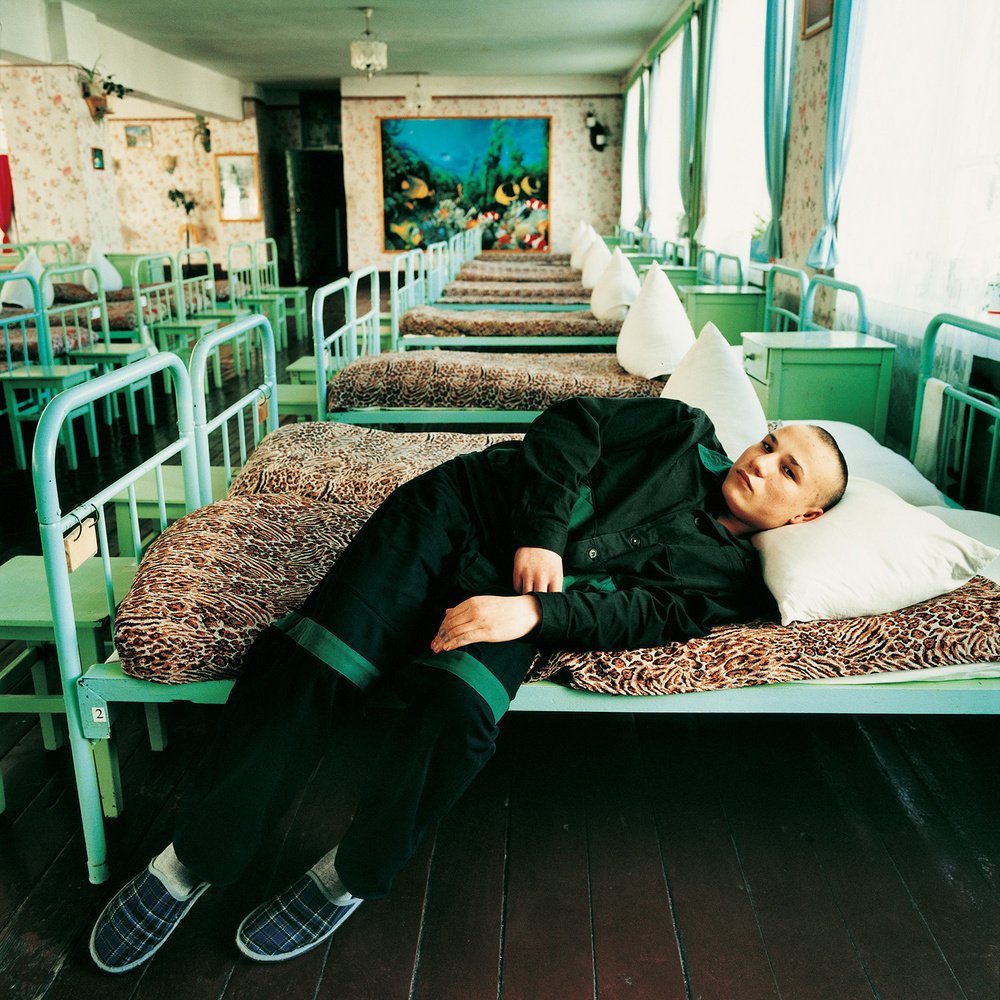 Working with her husband and co-producer, Oded Plotnizki, to create Sailboats and Swans, Chelbin spent three years photographing prisons in Ukraine and Russia from 2008-10.
They were surprised to find an unusual backdrop for their project in these atypical prisons, not the prisons we envisage from the movies but rather people incarcerated in rooms covered in floral wallpapers, wearing house clothes, cloth jackets and littered with religious icons.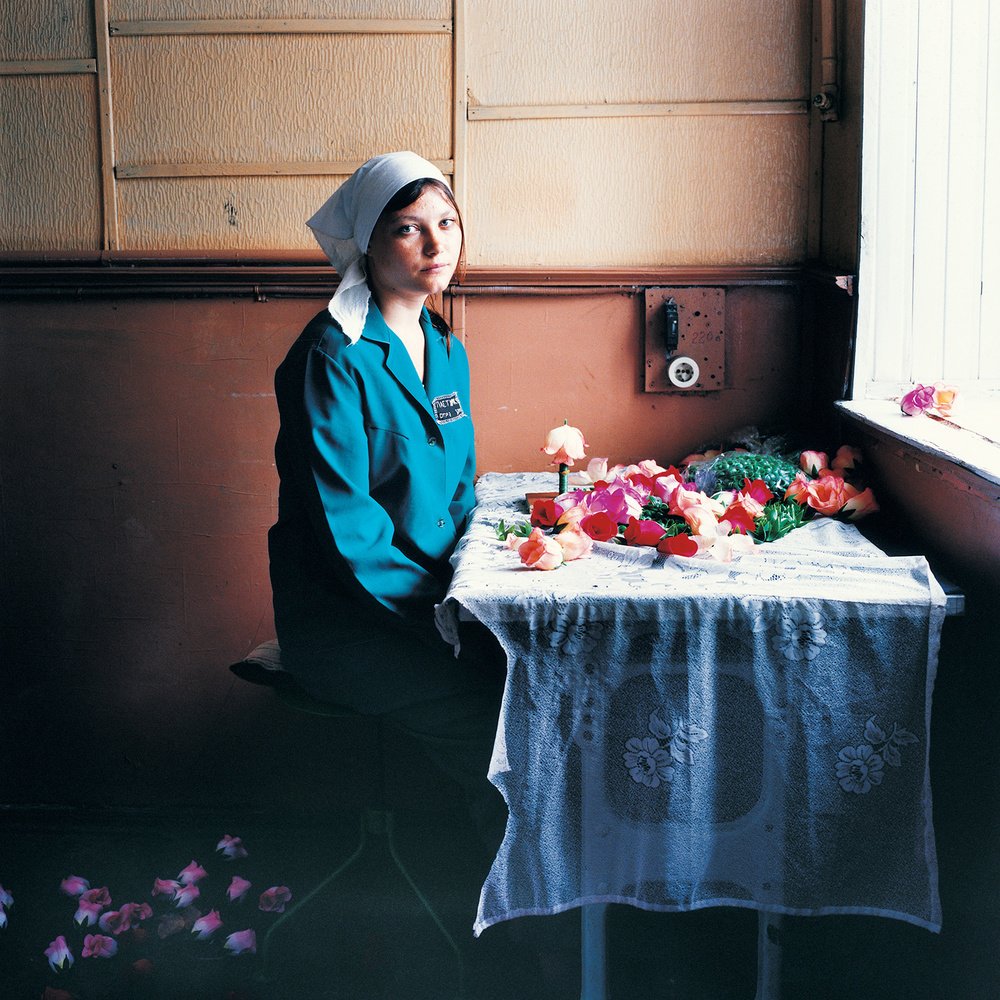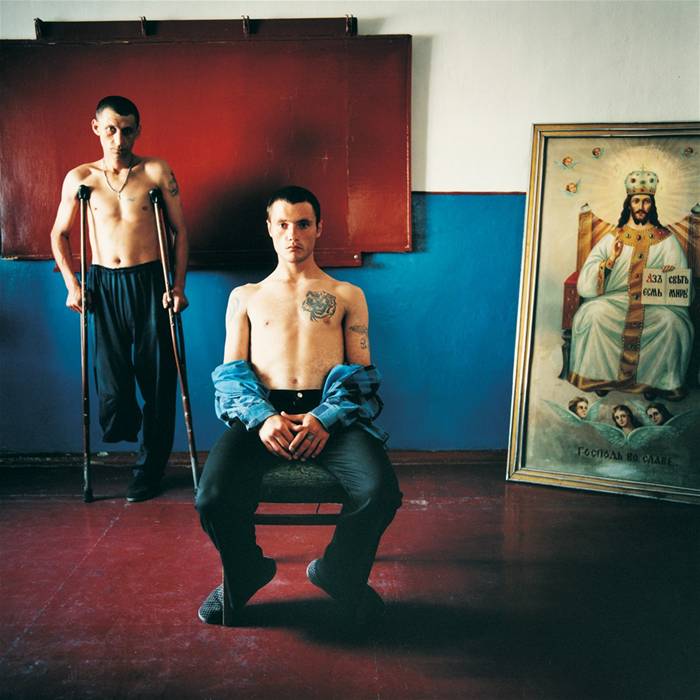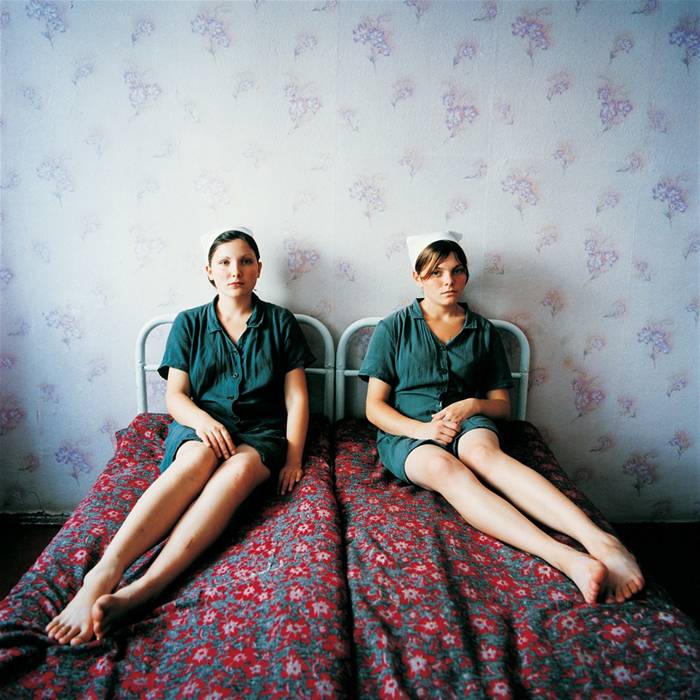 However, despite their seemingly cozy interiors, Michal Chelbin reported that these places were extremely unpleasant. Her work in Sailboats and Swans prompts many questions on the nature of guilt, crime, and punishment.
"What does it mean to be locked up? Is it a human act? Is it fair? Do we punish him with our eyes? Can we guess what a person's crime is just by looking at his portrait? Is it human to be weak and murderous at the same time? My intentions are to confuse the viewer and to confront him with these questions, which are the same questions with which I myself still struggle."

In her work on Military Boarding schools in Ukraine, Chelbin examines the complexities of conformity and individuality. Whilst the children in these institutions seem healthy and well looked after, the undertones are slightly sinister, prompting us to think about youth and obedience.
The innocence of the children permeates the photos despite the schools' attempt to ween them into the traditional roles and conventions of adult society. But again this is a subtly examined, evoking more questions about the futures of these children than providing answers.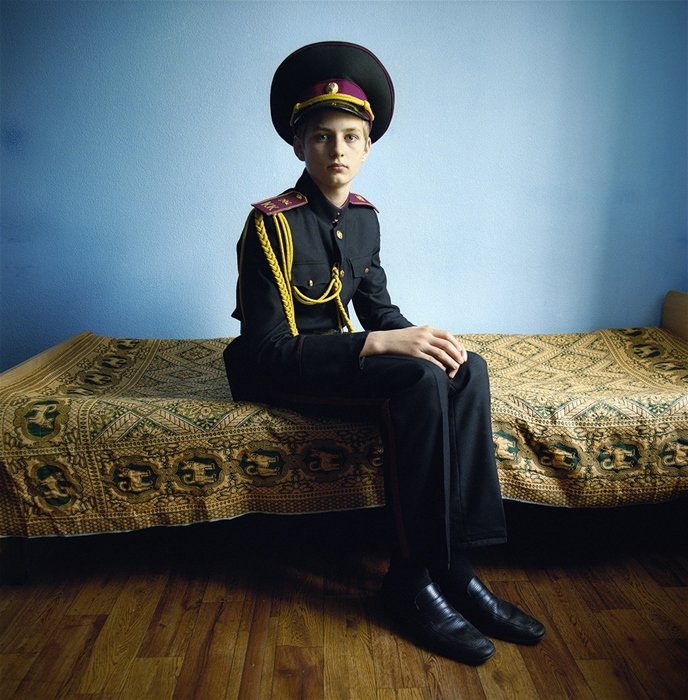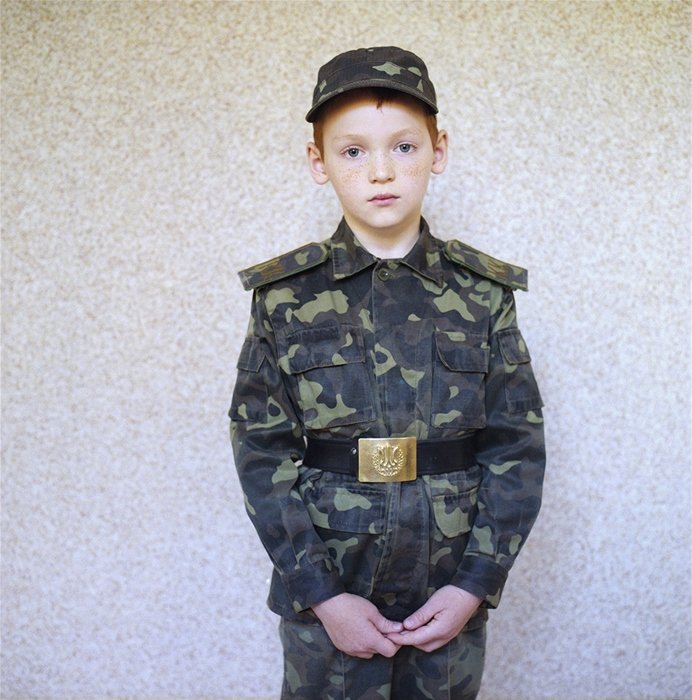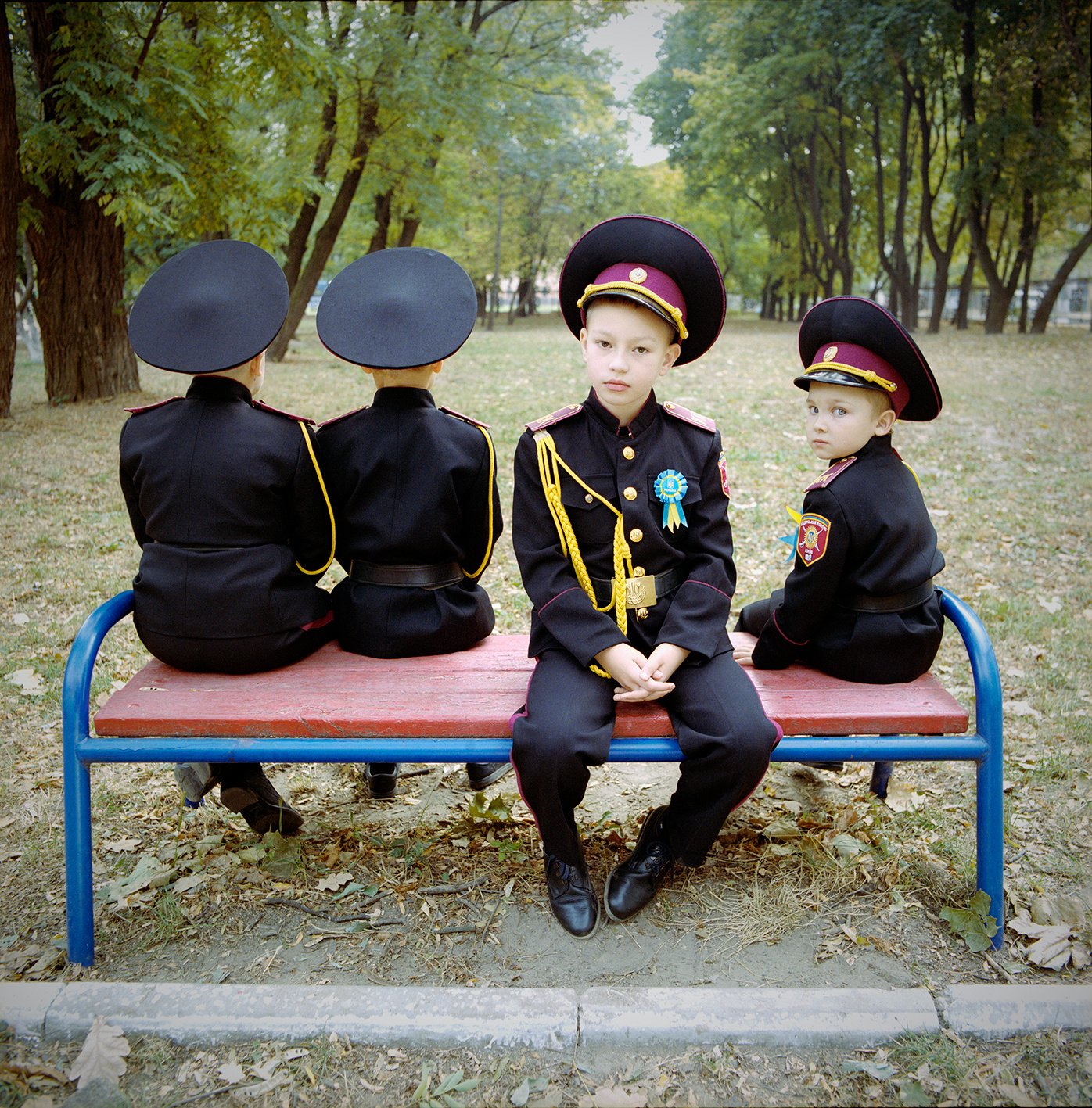 Michal Chelbin's work has been shown globally in solo and group shows in venues such as the Photographer's Gallery in London, Hendrik Andersen Museum in Rome, the National Portrait Gallery in London, and the Tel Aviv Museum of Art. The collections of the Portland Museum of Art, Tel-Aviv Museum of Art, Palazzo Forti, and Sir Elton John include her work.
Chelbin's first monograph entitled "Strangely Familiar" was published in 2008 by Aperture.


All images © Michal Chelbin