Congratulations to photographer Donell Gumiran whose image won the competition!
– Theme: Travel Photography / Competition Judge: Frédéric Lagrange
This month we wanted to discover images that communicate the life of a place in all its splendor. Be it while hiking remote landscapes or getting lost in unknown towns and cities: We are delighted to share unique journeys from the four corners of the earth.
– Safe travels!
Join us over on Facebook, Instagram and Twitter where we'll be sharing all our favorite images from the competition. Congratulations to all the talented photographers who made it to the final!
First Prize: Donell Gumiran
"I was overall attracted by the painterly quality of this image, the beautiful soft light, the emphasis on the gaze seemingly lost in thoughts, absent. The way that woman holds her clothes, the delicate texture of the fabric." – Frédéric Lagrange
Second Prize: Antonio Mesquita
" I like the perspective of this picture. The eyes focused first on that depth and then perceive the ghostly, intriguing figure dressed in clothes the same hue as the soil and structure, seemingly emerging from the walls." – Frédéric Lagrange
Honorary Mention: Diep Van Ngo
"Color! What a deep and mysterious language, the language of dreams" said French post-Impressionist artist Paul Gauguin.
Here the painterly qualities of the photograph are evident and the rich colors are precisely what mesmerises us at the first glance. An infinite spectrum of subtle blue, aqua and green tones seemingly portraying the net's fabric as terrestrial waves longing to return to sea. Perfectly framed, the poetic analysis continues as the photographer invites us to look down from the deck and observe a trio of mermaids, delicately fulfilling their manual tasks; Alluring us to travel, and most importantly, to dream." – The Independent Photographer Editors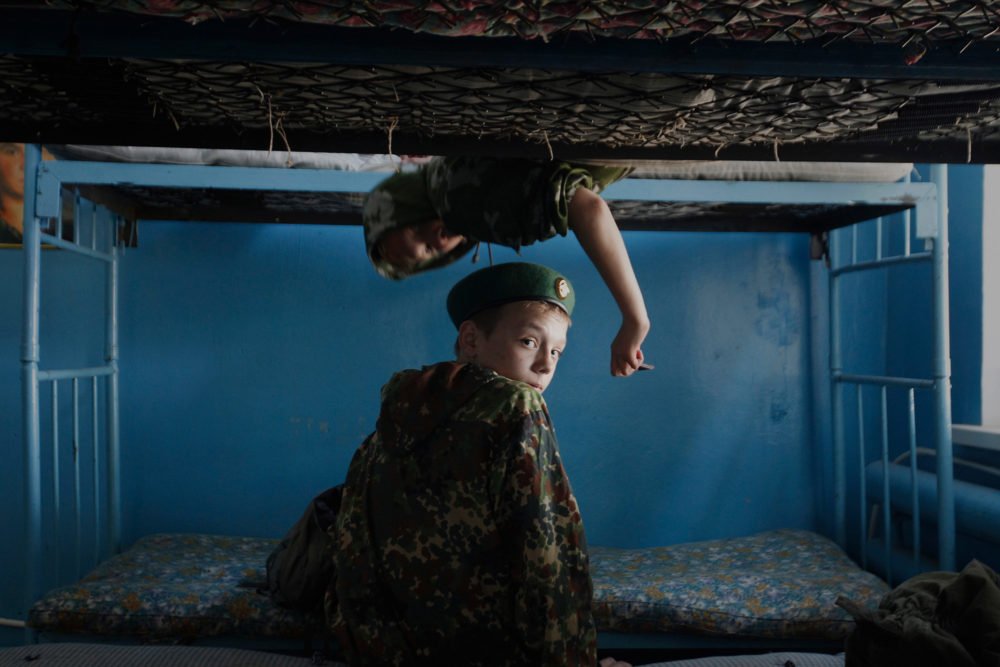 © Eduard Korniyenko
Current Theme:
VISUAL STORYTELLING Deadline: 31 January 2020
The art of visual storytelling encompasses a wide range of possibilities with at its heart, the will to tell a story.
From classic social documentary to imaginative storytelling: this month we are seeking visual artists aiming to captivate and share their stories with conviction.
Portrait, street, documentary, landscape: All approaches are valid. Enter now and show us YOUR stories!
1st Prize:
$1000
· 2nd Prize:
$600
· 3rd Prize:
$400
Previous Edition 2018/2019
---