PEOPLE Awards October 2018
---
Congratulations to Biljana Jurukovski who's image won the competition!
– Theme: People / Competition Judge: Maggie Steber
"The first thing I want to say is that there were so many wonderful photographs in the People competition, a great variety and very innovative and moving. I like for people who take the time and go through the trouble of entering competitions to know how I think as a judge.
I look at every photo many times. I consider the innovation, the moment, the composition, the character, the originality and how I am moved by the photograph. I think it's important to respect the people who took the photographs and the people shown in the photos as well. It was challenging to choose the winners and finalists but everyone should be proud of what they entered." – Maggie Steber
We are delighted to present the images of 10 visual artists whose work is well worthy of exposure: Congratulations to the winners and finalists!
Join us over on Facebook, Instagram and Twitter where we'll be sharing all our favorite images from the competition. Congratulations to all the talented photographers who made it to the final!
1ST PRIZE: Biljana Jurukovski
"I couldn't get this photograph out of my mind. I would look at it, walk away, and always return to it as something that I found mysterious, beautiful and very original. The photographer applied the idea of an avant-garde approach to the tribal world of the Surma tribe. It is intimate and beyond being something that I wanted to look at repeatedly and remain impressed and even moved, there was something magical about it, something otherworldly that we don't often see or both to see. I felt I entered a spirit world of ancestors. I also felt it was very respectful in recognizing the beauty of people who are the closest to the earth and true to their traditions and their sense of themselves." – Maggie Steber
2ND PRIZE: Noor Ahmed Gelal
"I went back and forth between this photographer's two entries because both were powerful and I felt that they belonged together rather than separately, like the numbers 1 and 2. But I finally chose this image because of the movement and composition and also because I could look at each person individually. There was also a kind of desperation to it, to get onto the train, to find a place for themselves, and it created that kind of energy in looking at it. The frame is really well-used from edge to edge and top to bottom there is something to look at and of course, that man in the background leaping in midair completed the photograph. It was energetic and yet, everyone was frozen." – Maggie Steber
3RD PRIZE: Jean-Michel Clajot
"The unconventional framing of this excellent portrait helps us read the image from left to right, like a book, while the scars on the subject's face are etched into his skin like words. With an arresting gaze that rests beyond the frame, we are drawn into the deep and contemplative stare of this man. This image speaks of the marks of experience that define us but suggests an intangible inner voice within us all." – The Independent Photographer Editors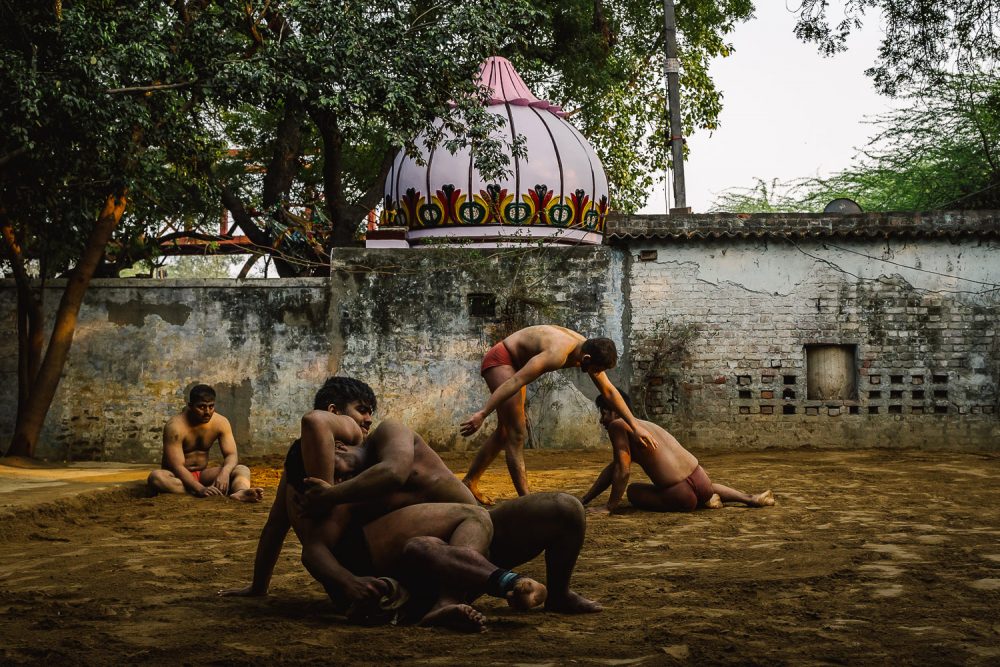 © Sandra Morante
Current Theme:
TRAVEL Deadline: 31 August 2020
When traveling, the only way to discover the rhythm of life of a place is to experience it.
Each place we visit has its own particular look, ambiance, and atmosphere. Understanding its people, customs and traditions is vital and there's always something unique to capture.
This summer we want to see images that communicate the life of a place in all its splendor and trigger our memories. Whatever the subject may be: street, portrait, landscape, documentary... We want to share your journey, visually and intellectually - Let's travel together!
1st Prize:
$1000
· 2nd Prize:
$600
· 3rd Prize:
$400
Previous Edition 2018/2019
---